10 Reasons to Consider the Citi Custom Cash Card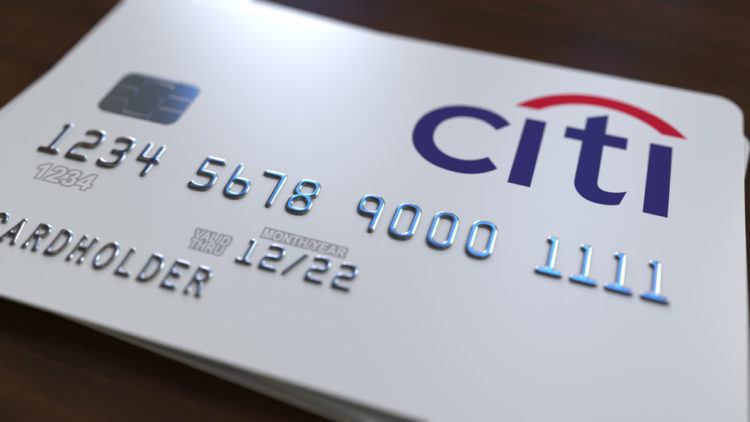 The Citi Custom Cash Card launched in June 2021, and already, it's drawing a lot of attention. While there are already several 5% cash back cards on the market, the Citi Custom Cash aims to keep things simple by getting rid of complicated rewards structures and replacing them with automatically adjusted rotating categories that reflect your spending habits. If you're looking for a new way to earn, here are 10 very good reasons to consider the Citi Custom Cash Card.
1. No annual fee
Some cards come with a dazzling list of benefits, but once you factor in just how much you'll be paying the card issuer in annual fees, those benefits suddenly become a lot less attractive. Fortunately, there's no such worry with the Citi Custome Cash Card. Citi won't charge you a dime in annual fees for carrying the card, with the result that every cent you earn in rewards stays where it belongs – with you.
2. Rewards on everyday spending
The Citi Custome Cash Card's biggest draw is its generous reward scheme. As Finder notes, the reward categories offered by Citi are strong, and include most typical spending areas. These include grocery stores, gas stations, restaurants, drugstores, home improvement stores, travel, transit, and streaming service. It also includes categories that aren't usually offered by other credit cards, like fitness clubs and live entertainment.
3. Flexible rewards
According to citigroup.com, 82% of Millennials' spending varies month-to-month based on their shifting interests and priorities. A further 87% have expressed interest in a credit card that does the work for them to maximize their rewards based on their changing spending patterns. With Citi Custom Cash Card, they've got exactly what they asked for. The card automatically adjusts to the cardholder's spending needs, rewarding them 5% cash back on their top eligible spend category and 1% cash back on all other purchases. As Forbes notes, the flexibility of the Custom Cash Card makes it infinitely more appealing than a card that offers bonus rewards for three months at a warehouse club where you're not a member or elevated earnings on tolls or gas stations when you don't own a car.
4. Low maintenance
Many cards offer bonus categories, but few offer them in such a fuss-free, simple format as Citi Custom Cash Card. You don't have to activate your bonus categories each quarter as you do with most cards, so you won't be penalized if you forget. You also don't need to worry about keeping track of how your spending habits change from one quarter to the next in order to optimize your rewards. Citi takes care of it for you, automatically adjusting your top bonus category based on your activity. So, for example, if you earn 5% cash back on travel in one billing cycle, but begin spending more on restaurants the following cycle, your bonus will automatically adjust so you can start earning 5% on your dining expenses instead. If you had any concerns about the challenges of a rotating cash back card, the simplicity of the City Custom Card could be the answer.
5. Simple redemption
Some cards make it so hard to redeem your rewards, it makes you wonder why they bother dishing them out in the first place. Fortunately, the process for redeeming rewards with the Custom Cash Card is just as simple and flexible as earning them. Rewards are issued as Thank You points, which can be redeemed for cash back at a value of a cent per point as a direct deposit, check, or statement credit. You also have the option to redeem the points for gift cards, travel charitable donations, and Shop with Points at Amazon.com (although bear in mind that if you redeem them for the latter, the value will be less than with other options).
6. Generous introductory offers
A generous introductory offer always helps sweeten the deal. In the case of the Citi Custom Cash Card, new cardholders can expect to earn 20,000 Thank You Points when they spend a minimum of $750 on purchases in the first 3 months of account opening. The points equate to $200 in cash back, which, for a no annual fee card, is incredibly generous. Bear in mind that the bonus is only available to customers who haven't received another Custom Cash Card signup bonus in the past 48 months. The card also comes with a 0% intro APR on purchases and balance transfers for 15 months, which will give you plenty of time to pay down any large purchases or transferred debts.
7. Exclusive offers with Citi Entertainment
As The Points Guy notes, as a no annual fee card, it shouldn't come as a surprise to learn that the Citi Custom Cash is light on big benefits. it does, however, offer a nice little selection of perks. Of those, one of the most appealing is access to Citi Entertainment, through which cardholders can enjoy exclusive access to tickets for concerts, sporting events, culinary experiences, and more besides.
8. Banking the easy way
While Citi Custom Cash might be light on benefits, it's heavy on essential features that make your card more convenient to use than ever. These include automatic account alerts to remind you of your balance levels, payments due, or when you go over your credit limit; contactless payment; digital wallets to make online shopping safer and easier; and access to the Citi Mobile App to enjoy access to your account anywhere, anytime. You also have the option to choose a payment due date to suit your needs.
9. Safety first
Like all Citi cards, the Custom Cash Card comes with numerous security features to keep your money safe. Services include Mastercard ID Theft Protection, which monitors your account for suspicious activity; $0 liability on unauthorized charges, regardless of whether the charge was made online or in store; Fraud Early Warning to alert you to any potentially fraudulent transactions; and Citi Quick Lock, which will instantly block any new charges after you report your card lost or stolen.
10. 24/7 support
Should you have a problem with your card, a question about your account, or an issue with a payment, you don't have to wait until standard business hours to contact Citi. Once you receive your Citi Custom Cash Card, you'll be able to contact a Citi customer representative 24 hours a day, 7 days a week.

10 Best Prepaid Debit Cards for Teens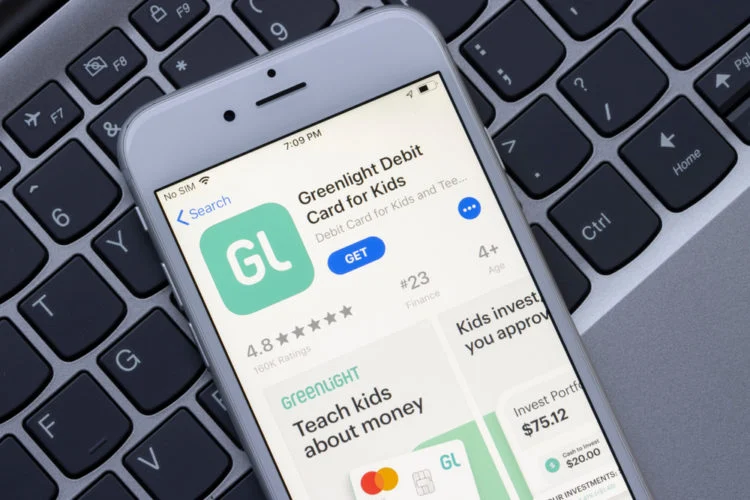 The world around us is changing fast, and we struggle to keep up. Kids are growing up in a different world from previous generations. They're taking on more responsibility than ever before. Savvy parents realize that helping their children to navigate the world around them includes teaching them about finances and how to manage money. Card companies are stepping up to the task by offering debit cards designed to be a tool for parents to teach their teens about budgeting, shopping wisely, and managing money. Which cards are the best, and what is available for teens?
What to look for in debit cards for teens?
Parents should compare the various teen debit cards to get the best deal on rates for most services. Prioritize safety and security, followed by ease of use and affordability. Avoid cards that are for adult use. Instead, choose debit cards made for teenagers and marketed to parents with a desire to give their kids a head start with this valuable life skill. There are dozens, but we've narrowed the list to the top ten that offer the safest and best services and safeguards for children in their teen years.
0 seconds of 30 secondsVolume 0%
This ad will end in 30
10. Greenlight Debit Card
The Greenlight Debit Card is for parents and kids as a teaching and learning tool. Parents are in charge of setting controls. They receive real-time notifications for each purchase made by teens. The card allows instant money transfers to send funds to your teen's accounts. Receive alerts when the card is used or declined. You set the limit on where young shoppers can use the card and how much they're allowed to withdraw from ATMs. You set the limits. The Greenlight debit is a card that lets you track balances and view the history of account activity. It works with Apple Pay or Google Pay to make mobile payments. This option is a MasterCard with a custom Zero liability protection. You can use the app to turn the cards on or off. Unsafe spending categories are blocked. The card is FDIC insured for up to a quarter-million dollars, and 24/7 customer support is available. An additional safety feature uses logging in with touch or face ID to prevent funds theft if the card is lost or stolen.
9. GoHenry
GoHenry is a debit card that helps kids learn to manage money with games. It's for children aged six through eighteen. The card is customizable with your choice of colors, patterns, and pictures, and it comes with interactive games dealing with money missions. Players win virtual badges. Parental controls let you set limits on how, when, and where cards get used. The card works at ATMs, in stores, or for online purchases. Parents have access to the spending history through the accompanying mobile app. You can try this card for 30-days free with recurring or with one-time use. It's free from the risk of overdraft fees. The card helps kids and teens create savings goals for users and set weekly spending limits. On the downside, you can only load the card three times per day with a limit of $500 per day across all accounts registered to the parents.
8. The Copper Debit Card for Teens
The Copper Debit Card is free for parents and teens to use. Parents have access to controls to monitor the use of the card. It helps kids learn how to budget and manage money. The card is free from the risk of overdraft fees. There are no monthly charges or minimum balance requirements. The card works at Allpoint and Moneypass ATMs to withdraw cash without paying a fee. The Copper app comes with the card. It comes with financial quizzes and resources to teach kids about savings and spending habits. Kids also have access to help them earn extra cash by completing quizzes. Kids can set up integrated savings accounts for their long-term goals. The downside is that some businesses may charge a fee. The charges can be as high as $4.95. Find out before you make a purchase. Other than that, it's one of the best cards for kids.
7. The BusyKid Debit Card
The BusyKid Debit Card is a prepaid Visa debit card that is good for kids in advanced financial learning modes. Teens can purchase real stocks with the card for a minimum of $10 per investment. It's an investment card that costs $3.99 a month flat. It also lets kids receive automated allowance loads. It comes with chore assignments. The drawback to this card is that parents cannot limit which retailers kids use. ATM fees are $1.50 from the BusyKid provider plus the fees charged by the ATMs.
6. The FamZoo Debit Card
FamZoo is another popular debit card for kids. The card comes with an app that allows parents to pay a weekly allowance or pay kids as they complete a setlist of chores. It also comes with parental tracking to let you know where your kid is shopping. You can use it to buy mock stocks to help your child learn about investing. Your teen can use the app to request funding from you in real-time. They can get extra cash instantly. Each account gets split into three buckets for giving, spending, and saving to help them learn solid money management habits. The cost of the Famzoo debit card is $5.99 per month. You can try it for 30-days free.
5. Brinks Prepaid Mastercard
The Brinks Mastercard is a prepaid card associated with Republic Bank & Trust Company. Te debit card issues text message and email alerts when a payment or purchase occurs. The card is t's accepted wherever Mastercard Debit cards are accepted. There is no credit needed and no risk of overdrafts or overdraft charges. You can customize the card with your teen's name as an authorized user on your account.
4. PayPal Prepaid Mastercard
The PayPal Prepaid Mastercard allows your teen to earn cashback and take advantage of personalized offers for using the card. The card is through Bankcorp. It provides fast movement from your PayPal account to the prepaid card instantly. You can monitor the use of the card and view the spending history of older teens. No credit is needed because it's a debit card. PayPal is one of the leading payment services providers. You can access the account via a mobile app or the internet.
3. NetSpend Prepaid Visa Card
Netspend is by MetaBank and is FDIC insured. You can use the card wherever Visa is accepted. There are no late fees, interest charges, or overdraft fees. The NetSpend Mobile app helps your teen to manage finances. You can receive email alerts and text messages to know what your teen is spending and where they're making purchases. It's a safe and secure debit card that charges monthly fees based on the account balance.
2. ServeAmerican Express Prepaid Debit Account
Older teens will appreciate learning about the American Express debit card management through the Serve debit card. You can check the balance and view recent transactions on the account as your child learns how to use the card to manage money, pay for purchases, and budget money. You can send money to the card to preload set amounts. The card gives you free cash withdrawals at MoneyPass ATMs, but it charges fees for other ATMs. There are no hidden fees and no credit needed. Your teen avoids monthly charges for the account when they arrange direct deposits from their jobs of $500 or more per statement period to help them learn responsible financial practices. The card is a full0service savings account that works ideally for teens via the mobile application to help set and meet spending and savings goals. The card is reloadable to add money to the account for a small fee.
1. Mango Prepaid Mastercard
The Mango card is one of the best debit cards for teens because it comes with a Mango Savings Account with a competitive interest yield. The card helps your teen understand the importance of maintaining a spending limit and improving financial literacy. It comes with a mobile application that links the card and savings account, giving your teen the tools to send and receive money. Funds instantly load to the card with no activation, monthly, or annual fees for use.
The Best Credit Cards for Priority Pass Lounge Access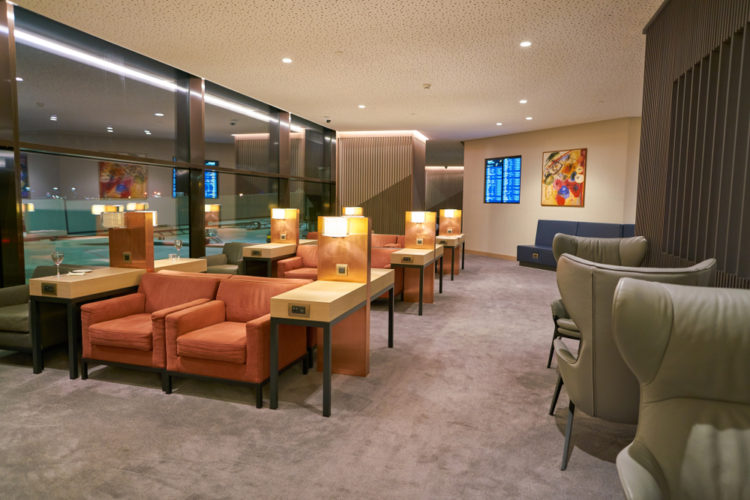 Spending time at the airport terminus has never been pleasant. With the new (and ever-changing) health and safety requirements that have come into force since the pandemic, it's become even more stressful than ever. If the thought of escaping the madness for a few minutes sound like bliss, there's some good news. The resumption in travel has meant that airport lounges are back in business. The even better news is that providing you have the right piece of plastic in your wallet, you won't have to pay to get in. With a Priority Pass credit card, you'll enjoy access to over 1200 airport lounges worldwide with Priority Pass Select Membership. Here's our pick of the 10 best credit cards for Priority Pass Lounge Access on the market.
10. Hilton Honors American Express Business Card
For a very reasonable annual fee of $95, the Hilton Honors American Express Business Card offers some very solid benefits. Cardholders receive complimentary Priority Pass Select membership with access to over 1,200 lounges worldwide. Visits are capped at 10 per year, with each visit after that charged at $32. New cardholders will receive a welcome bonus of up to 130,000 Hilton Honors Bonus Points when they spend a minimum of $2,000 on purchases in the first three months of card membership, and a further 50,000 Hilton Honors Bonus Points if they spend $10,000 in purchases in the first 6 months of card membership.
9. U.S. Bank Altitude Reserve Visa Infinite Card
The U.S. Bank Altitude Reserve Visa Infinite Card offers numerous perks, not least a complimentary Priority Pass Select membership with access to over 1,200 lounges worldwide. Cardholders are entitled to four free visits per year along with four free guest passes. On top of that, the card also offers a very generous $325 annual credit for eligible travel purchases. The only flipside is that you'll already need to have an account with U.S. Bank to apply.
8. The Business Platinum Card from American Express
An annual fee of $595 isn't to be taken lightly, but fortunately, the Business Platinum Card from American Express comes with enough perks to offset the cost. In addition to gaining complimentary Priority Pass Select membership with access to over 1,200 lounges worldwide for themselves and 2 guests, cardholders can also access Amex's own Centurion Lounges, Delta Sky Clubs, Escape, Airspace, Plaza Premium, and certain Lufthansa lounges. Other perks include a very generous welcome bonus of 120,000 Membership Rewards points when you spend $15,000 on eligible purchases within the first three months of card membership, a Global Entry or TSA PreCheck application fee refund once every four years, Gold status with Hilton Honors and Gold Elite status with Marriott Bonvoy, along with numerous other benefits.
7. Marriott Bonvoy Brilliant American Express Card
If you're a frequent guest at Marriott Bonvoy who wants to combine hotel perks with travel benefits, you might want to consider the Marriott Bonvoy Brilliant American Express Card. In addition to receiving unlimited access Priority Pass Select membership for themselves and up to two guests, cardholders can also claim up to $300 in statement credits for all eligible purchases made on the card at participating hotels, along with up to $200 statement credits for eligible purchases at restaurants within the first 6 months of account opening.
6. Citi Prestige
Citi Prestige might not come with the travel protections it used to, but it's still got a very healthy list of perks. In addition to offering cardholders unlimited Priority Pass lounge access for themselves and up to 2 guests, the card also comes with access to Priority Pass restaurants, along with a generous rewards program that offers 5x earnings on eligible restaurant purchases.
5. Mastercard Black Card
Frequent flyers are unlikely to find much to fault with the Mastercard Black Card. As well as offering access to over 1200 airport lounges worldwide, it also includes credits at select airport restaurants for the cardholder and one guest. Other benefits include an annual airline credit of up to $100 in statement credits that can be used towards flight-related purchases, up to $100 application fee credit for the cost of TSA Pre or Global entry, complimentary concierge service, and cell phone protection.
4. Hilton Honors American Express Aspire Card
According to The Points Guy, the Hilton Honors American Express Aspire Card is the best all-around Hilton card. In addition to receiving complimentary lounge access for themselves and up to 2 guests, cardholders will also qualify for automatic top-tier Diamond status, along with an annual free weekend night, up to $250 in statement credits for purchases at participating Hilton Resorts, and up to $250 in annual statement credits for airline incidentals. On top of that, they'll receive up to $100 in credits for bookings made via HiltonHonors.com/aspirecard for a two-night-minimum stay at participating Waldorf Astoria Hotels & Resorts and Conrad Hotels & Resorts.
3. Hilton Honors American Express Surpass Card
As Forbes notes, the Hilton Honors American Express Surpass Card offers ten complimentary visits to lounges in the Priority Pass network each year. In addition, cardholders benefit from a complimentary Hilton Honors Gold status and a generous points program that rewards them with 12 Hilton Honors Bonus Points per dollar on eligible purchases at participating properties within the Hilton portfolio, 6 points per dollar on eligible purchases at U.S. restaurants, supermarkets, and gas stations, and 3 points per dollar for all other eligible purchases. The annual fee is a very reasonable $95.
2. Chase Sapphire Reserve
As theglobetrottingteacher.com says, the Chase Sapphire Reserve is one of the most popular premium travel rewards credit cards on the market. The annual fee may be a hefty $550, but the benefits (which include Priority Pass lounge access at over 1200 airport lounges for the cardholder and 2 guests along with a $28 credit towards food and beverage purchases at airport terminal restaurants) are significant enough to offset the cost.
1. The Platinum Card from American Express
A $695 annual fee may sound daunting, but for frequent flyers at least, the fee pales in comparison to the plethora of benefits provided by the Platinum Card from American Express. Once enrolled, cardholders will gain access to lounges in 140 countries through the Global Lounge Collection and the Priority Pass network, along with American Express Centurion lounges. Cardholders flying Delta same-day can also access Delta SkyClub lounges. In addition, cardholders will receive a generous welcome bonus of 100,000 Membership Rewards Points if they spend $6,000 on purchases on the card in the first 6 months of card membership. After that, they'll receive 10x points on eligible purchases made at restaurants worldwide and at Shop Small locations in the U.S., along with 5x points per dollar on flights, 5x points on hotels booked with American Express Travel, and 1 point per dollar on all other eligible purchases.