Canada Improves Protections for Foreign Workers on Temporary Visas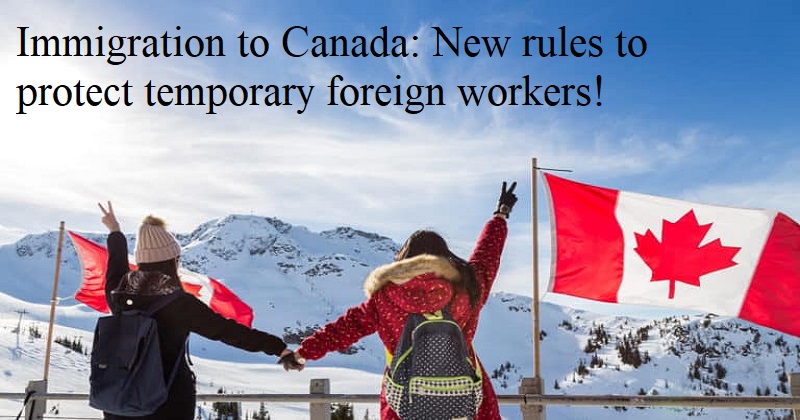 Reforms to the Immigration and Refugee Protection Regulations relating to Temporary Foreign Workers have been announced by Employment and Social Development Canada (ESDC) and Immigration, Refugees and Citizenship Canada (IRCC) (TFWs). There are 13 changes intended to strengthen TFW rights and the Temporary Foreign Workers Program (TFWP).
According to ESDC, new measures will protect TFWs in Canada against abuse by
Employers of TFWs are required to provide information to all TFWs on their legal rights in Canada.
Employees who file complaints should be shielded from retaliation by their employers.
preventing companies from charging them and holding them responsible for recruiting fees paid to employees.
Another change will be the realisation that providing access to healthcare services for employees is primarily the responsibility of the company. They must make private health insurance available for employees to utilise when necessary.
The department reports that changes will enhance the program's ability to evaluate workplaces, administer the regulations, and impose suitable penalties for individuals who choose not to abide by them while also preventing bad actors from contributing to the programme.
Employers who hire foreign workers may be barred from completing fresh Labour Market Impact Assessments (LMIAs), which demonstrate that doing so will not harm the Canadian workforce or economy. A duplicate of this document is required for any foreign employees in order to obtain a work permit to enter Canada.
If ESDC believed that a company was not abiding by the new rules in a way that jeopardised the health or safety of foreign workers, the LMIAs for that employer might be suspended. A roundtable discussion was recently convened by ESDC and stakeholders interested in enhancing the TFWP's efficacy. Over the years, it is anticipated that similar meetings will occur. Additional steps taken by ESDC to enhance the TFWP include:
Improvements to inspection instruments and required training must be put into place in order to increase the quality and timeliness of inspections.
Employees can anonymously report programme abuse or exploitation by using a live tipline service.
Inform employers of their duties to encourage adherence to the TFWP's rules and regulations.
Temporary Foreign Workers' Rights
Similar rights apply to TFWs as they do to Canadian citizens or permanent residents. This means that employers have a duty under the law to provide a workplace free from harassment and retaliation. Additionally, it is unlawful for an employer to deviate from the terms of an employment agreement by refusing to pay an employee overtime. Before beginning work, employees must have a signed copy of this agreement.
In a recent interview, Immigration Minister Sean Fraser stated that "all workers' rights, including those of temporary foreign workers, are safeguarded by law in Canada. The international mobility programme specifies the circumstances and qualifications for hiring TFWs in Canada and grants open work permits to helpless employees who are subjected to unfair treatment at work. With the implementation of these new measures, the Canadian federal government is better able to protect temporary foreign workers and advance its ability to prevent potential abuse while TFWs are employed in Canada.

TUTOR-PHC International Awards 2023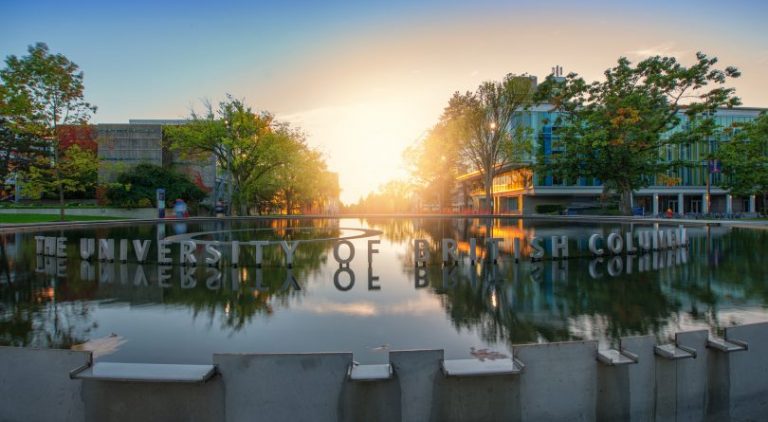 Transdisciplinary Understanding and Training on Research – Primary Health Care (TUTOR-PHC) is a one-year national interdisciplinary training program funded by the Canadian Institutes of Health Research (CIHR) and the Canadian Health Services Research Foundation (CHSRF) with representation from the disciplines of Family Medicine, Nursing, Psychology, Epidemiology, Social Work, Sociology, Education and many others.
This training program is aimed at students and their supervisors from Canadian universities who are interested in interdisciplinary primary health care research.
UBC's academic activity is organized into "faculties" and "schools". UBC has twelve faculties at its Vancouver campus and seven at its Okanagan campus. UBC Vancouver has two academic colleges: Interdisciplinary Studies and Health Disciplines, while UBC Okanagan has a College of Graduate Studies. At the Vancouver campus, the Faculty of Arts, which dates back to the 1915 Fairview Campus, is the largest faculty with twenty departments and schools. With the split of the Faculty of Arts and Science in 1964, the Faculty of Science is the second largest faculty with nine departments. The Sauder School of Business is UBC's Faculty of Commerce and Business Administration. The School of Architecture offers a program accredited by the Canadian Architectural Certification Board at the bachelor level (B.Arch.) and the master's level (M.Arch.). As of December 2012, a new school was created: UBC Vancouver School of Economics in conjunction with the Sauder School of Business.The university's first inter-faculty school, the School of Biomedical Engineering, was established in 2017 as a partnership between the Faculties of Applied Science and Medicine.
In 2014, UBC created a new "International Programs" designation separate from the traditional definition of a faculty. To accompany this designation, the university created Vantage College to allow international students who do not meet the English language requirements for general admission to enter the university's transition program.
Eligibility Criteria For The TUTOR-PHC International Awards
Applicants will be expected to demonstrate evidence of an adequate level of English proficiency. For more information, go through the English language requirements.
Applicants must be International students
Applicants must have good academic records
Applicants must hold their previous Certificates of Degree.
Eligible Countries: International
Type: Masters, Doctoral
Value of Award: Up to $48,000
Number of Awards: Not Known
Eligible Field of Studies: Master's and Doctoral degree programme in Medicine, Nursing, Psychology, Epidemiology, Social Work, Sociology, Education, and many others at the university.
Method of Application: Applicants have to take admission for the programme at the University of British Columbia. After that, have to apply online.
Application Deadline: Likely in November 2023
2023 Leslie Ann Hales English Scholarship at King's University.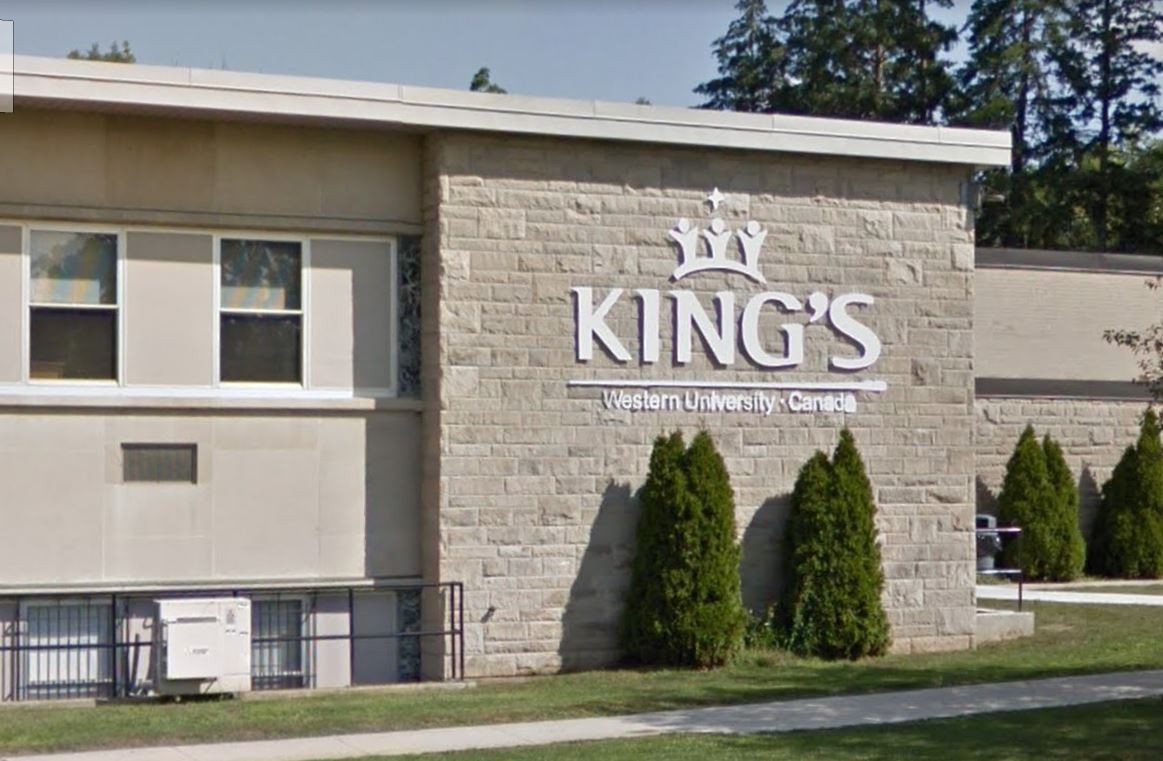 The King's University – Canada is offering an award amount of £1,000 to students who want to pursue a Bachelor of Arts degree programme in the UK.
The Leslie Ann Hales English Scholarship was created to honor Leslie-Ann Hales who served King's as a dedicated and inspiring English professor from 1980 – 2012.
Training of undergraduates in laboratory, field, or literary research, is figured prominently at King's. Many projects are collaborative with other universities, non-government organizations, community groups, or international partnerships. The King's Center for Visualization in Science is developing computer-based teaching tools for high school science teachers to simulate properties and processes in chemistry and physics. Research with implications for social policy includes Alberta's oil sands, pluriformity in Alberta's public education system and national delivery of men's health services. Sustainability in business, communities, and resource-based livelihoods in Africa is the research focus of international partnerships with non-government organizations and other universities.
Students can enroll in over 650 courses across 37 disciplines. The King's University offers three-year and four-year bachelor's degrees in the arts, humanities, social sciences, natural sciences, and commerce, as well as a two-year Bachelor of Education after-degree. Prominent programs include the Environmental Studies program and the Politics-History-Economics (PHE) combined major. Currently, the university has over 900 students enrolled in Bachelor of Arts, Bachelor of Science, Bachelor of Music, Bachelor of Commerce and Bachelor of Education programs. The King's University accepts academically qualified students of all faiths into its programs.
Eligibility Criteria For The Leslie Ann Hales English Scholarship
Applicants must apply and have high school entrance marks averaging at least 80% or a 3.30 or higher post-secondary GPA with demonstrated excellence in English courses.
Applicants must have high school certificates with an excellent academic record.
Applicants need to meet the entry requirements for each qualification you plan to study.
Applicants must provide evidence of your competence in written and spoken English.
Eligible Countries: International
Type: Bachelor of Arts degree
Value of Award: $1,000
Number of Awards: 1
Eligible Field of Studies: Bachelor of Arts degree program with a major or first concentration in English at the University.
Method of Application: In order to apply for the scholarship, Applicants must have to take admission in the Bachelor's degree program at King's University.
Application Deadline: March 31, 2023