How to save on car insurance: 6 ways to lower your rate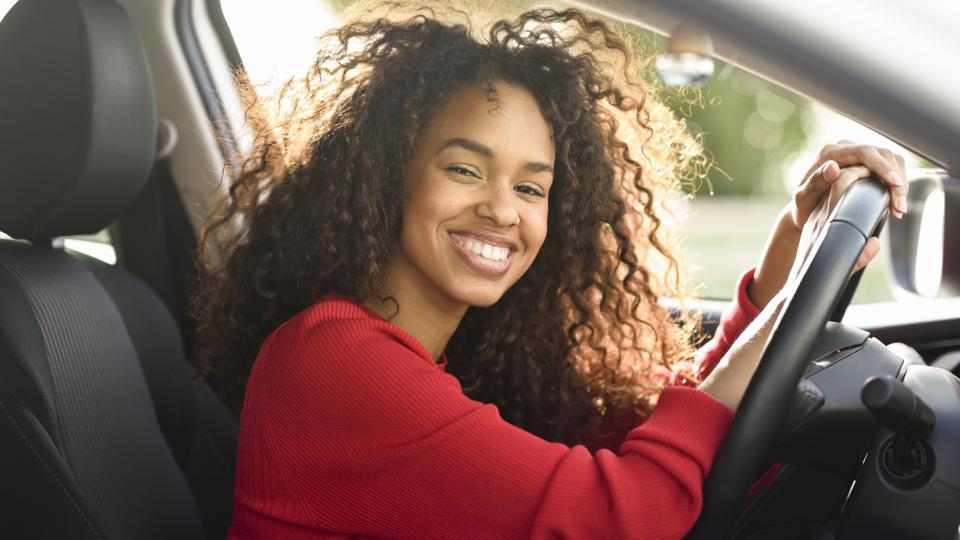 The average American spends about 2.6% of their annual income on car insurance — or about $148 per month — so finding ways to save on these costs makes sense. In fact, you might even be overpaying for car insurance if you haven't taken some of the steps below to help lower the cost of your policy.
Compare auto insurance rates
How you can lower your car insurance cost
While many people first consider sticker price and the price of gas when it comes to the cost of owning a car, car insurance rates matter too. And depending on your circumstances, it might be a larger cost than you were expecting, especially as rates continue to increase. While there is a long list of car insurance providers you can choose from to save money on car insurance, you can also do other things to help make your car insurance more affordable.
Compare rates and save on auto insurance today!Get quotes
1. Shop around
The average cost of car insurance is $1,771 per year for full coverage car insurance and $545 per year for minimum coverage. With car insurance premiums on the rise, it's likely drivers will soon see even higher premiums.
But that doesn't mean there's nothing you can do about the high cost of car insurance. Car insurance companies each have their own methods for calculating rates, and your own individual rating factors play a significant role, so you won't know how much car insurance may cost with other carriers unless you request a quote. Quote comparisons can be highly useful in determining which car insurance company offers the best rate for your desired coverage and could make it clear that you're paying too much for coverage.
Switching providers might be a highly advantageous way for you to get the best rate. The table below showcases the nation's largest insurance companies according to market share, and their average quoted premiums as of 2022 based on data from Quadrant Information Services, to illustrate how they compare against the national average:
| Insurance company | Average annual full coverage premium | Average monthly full coverage premium |
| --- | --- | --- |
| State Farm | $1,457 | $121 |
| Geico | $1,405 | $117 |
| Progressive | $1,509 | $126 |
| Allstate | $1,921 | $160 |
| USAA | $1,225 | $102 |
2. Take advantage of discounts
Companies typically offer several discount opportunities to save on insurance, many of which can be combined for even more significant discounts.
Here are some of the most common car insurance discounts offered:
Low mileage discount: You could save by driving under a certain number of miles per year, as specified by the insurer.
Multiple policy discount: You can often save money on car insurance and home insurance by bundling with the same carrier. Looking to see what other policy types you can insure with an insurance company might give you more than just car insurance savings.
Safe driving discount: You could save by having a clean driving record. In addition to your driving record, if you maintain safe driving habits, you may earn an additional discount.
Safety feature discount: You could save by driving a vehicle that has safety features, like anti-lock brakes and an anti-theft device.
Profession-based discount: You could save if you are part of a specific profession, like a teacher.
Good student discount: Younger drivers can be more costly to insure, but good student discounts could help to reduce that cost. For example, insurers will typically offer a student discount to those who maintain at least a B average in school.
3. Don't pay for coverage you don't need
When thinking about how to save on car insurance, removing coverage you don't need can be a simple solution. For instance, you might have only had one car when you started your policy, and so you included rental car reimbursement, but now you have two. Or you might have another service that offers roadside assistance, so you won't need it in your car insurance policy. Checking your policy to see where you might have duplicate or now unnecessary coverage could be one way to cut down costs.
Another important decision could be choosing between full coverage and liability-only insurance. For example, you might have purchased a pre-owned vehicle a few years ago, and at the time, chosen full coverage car insurance with collision and comprehensive coverage to insure it. Over time with the car's depreciated value, your annual premium could be more than what the car insurance company would pay out if your car was totaled. More recently, many used car values have even appreciated over time, so it's worth checking out your car's current value when looking to update your coverage.
However, before switching to liability-only coverage, you may find it helpful to research your car's value and average repair costs in your area to see if you could afford repairs on your own. You can also speak with a licensed insurance agent to determine how much coverage is right for you.
Average cost of car insurance in the U.S.
Annual full coverage premium
Monthly full coverage premium
Annual minimum coverage premium
Monthly minimum coverage premium
$1,771
$148
$545
$45
4. Increase your deductibles
Car insurance coverage includes a deductible or the amount the insurance company deducts from your payout if you file a claim. Because your insurance company will offer multiple options for your deductible amounts when you purchase car insurance, it may be worth considering higher deductibles to lower your premium. The higher out-of-pocket cost will naturally reduce your premium. Just be sure that you can afford the deductible if you have an accident before selecting a higher amount.
5. Improve your credit
Insurers often use a credit-based insurance score to help price premiums, except in states where the use of credit to calculate rates is banned. That said, in most states, those with excellent credit usually receive cheaper auto insurance.
If your credit could use some work, consider taking time to improve your credit score. While significant credit boosts can take time, paying off debts, setting up a monthly budget to help track bills and making on-time payments can go a long way toward reducing your insurance expenses.
Average annual full coverage car insurance rates by credit score
| Poor | Good | Potential savings |
| --- | --- | --- |
| $3,002 | $1,771 | $1,231 |
6. Update your policy annually
Periodically reviewing your car insurance policy can help ensure you're saving on car insurance, but also help ensure your selected coverage meets your current needs. If you've had any major life changes, like getting married, moving to a new location or changing your commute, your car insurance policy could use a review to ensure it reflects your current lifestyle.
How to find a cheap car insurance company
Here's what you need to know to do this accurately and to help determine the best car insurance company:
Make sure your policy coverage and limits are the same. Having this baseline quote from each company will let you know which option gives you the best price for the same amount of coverage. Without this, you may be accidentally purchasing a cheaper premium with less coverage.
Add optional coverage. If adding optional coverage is important to you, you'll be able to see which car insurance companies offer what you want. This could include gap coverage, accident forgiveness and more.
Consider other factors, like mobile app accessibility, financial strength ratings and more. Good customer service, easy policy management tools and a quick claims payout can make for a positive experience. These factors — along with price — could help you decide which option is best suited to your preferences and needs.

What is Health Insurance?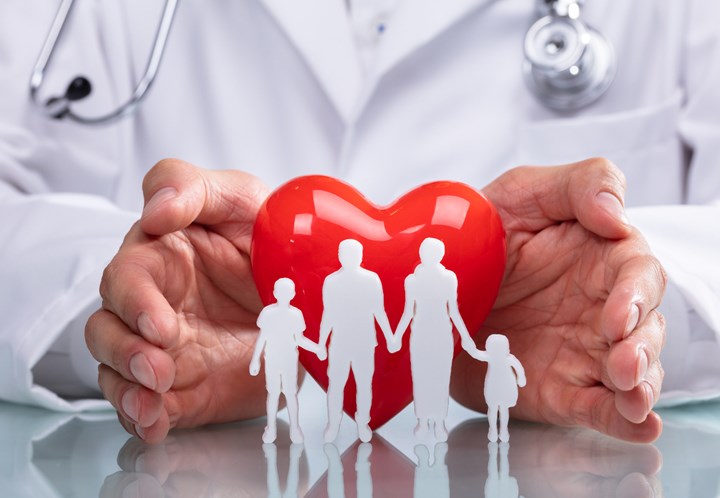 Health insurance is insurance coverage that typically pays for medical bills, doctors visits, some prescription drugs and sometimes dental expenses incurred by the insured. If you are planning to study in Canada, you should think about getting international student health insurance coverage for yourself. It is essential that you have a health insurance plan for the duration of your program.
While Canada is well known throughout the world for its free healthcare system, it does not have health insurance coverage for all international students attending school in Canada.
International students who plan to study in Canada should get acquainted with the kind of health care that is obtainable in his proposed province of study since health care plan in the country varies from province to province. While few provinces cover international students under provincial health insurance plans, the majority of other provinces require that students get registered for private health insurance plans.
However, some institutions still demand that students registers with schools' health insurance plan, others make it optional and students may even decide to decline to register as long as they have a health insurance plan.
Normally, the insurance plan will offer flexibility and freedom, covering all medical needs, emergency health needs, surgery, and other expensive in-patients treatment. Medical evacuation, rehabilitation treatment, and hospital accommodation are also covered in many health insurance packages.
Why Do I Need Health Insurance as International Student?
It's of great necessity that international students get a health insurance plan. You will agree that studying abroad can be fun and rewarding especially when you are out of the confines of your home, away from your parent; you become your own boss, meet with new friends, learn new languages and culture, explore your new environment and do whatever fascinates your interest.
But traveling and even living in a foreign country also poses unprecedented challenges- from a simple change of weather to an unexpected stomach upset due to a change of diet or even to a more grave danger like having a fatal accident or unexpected injury can get you to the hospital. You need health insurance coverage to take care of all these medical emergencies.If you are a landed permanent immigrant in Canada, consider checking out our article on Newcomers Insurance plan instead.
Benefits of International Student Health Insurance
There are several benefits for securing international student health insurance. Securing good health care coverage saves you from paying those high hospital bills for a long time. Also, the amount you pay is nothing compared to what you would have to pay if you did not have health insurance coverage.
For example, according to Canadian Magnetic Imagining, an MRI scan alone could cost you anywhere around $900 CAD and $2,400 CAD. If you have good health coverage, you will be paying far lesser. International student health insurance often covers pre-existing injuries, sports, injuries, mental health, maternity expenses, hospitalization, and prescriptions.
Students get to enjoy lower premiums compared to older folks since they are generally young and healthy. You get to enjoy more affordable plans. Plus the payment of these premiums can be broken down and paid throughout the duration of your stay.
How Much Is Student Health Insurance in Canada?
Most provinces have free health insurance coverage for International students studying in Canada. Students or visitors who are not covered by free healthcare plans must have health insurance as been made compulsory by Canadian post-secondary schools. Health insurance in Canada for international students varies from province to province or location to location, and it also depends upon the insurance firm.
In line with Canada Insurance Plan, the average yearly premium for accessing health insurance ranges from $600 CAD to $900 CAD. Some of the insurance service providers/companies that foreign students and visitors could approach for health insurance are:
Manulife Financial;
TuGo;
Sun Life;
Ingle International;
Cowan Insurance Group;
Greenshield.
Allianz Global;
The insurance packages from these companies include some common benefits (however, the limit of each benefit varies from plan to plan) such as:
Physician charges;
Private nurse;
Trauma counseling;
Medical appliances;
Treatment of dental accident;
Prescription drugs;
Paramedical services;
Diagnostic services;
Psychiatric treatment.
Hospital expenses and accommodation;
How to Apply for Student Health Insurance in Canada?
The rules and regulations for health insurance in Canada vary from one province to province. Some Canadian provinces provide health insurance coverage to foreign students as well.
If you have obtained admission to a university or college domiciled in any of these provinces, you need to apply for health insurance by checking the said province's website, filling and completing an application form, and purchasing the premium amount.
On the other hand, if a province does not provide health insurance coverage for students, you may have to take an overseas health insurance plan from a private firm, before leaving for Canada.
In this case, you will need to reach out to an insurance firm, choose the plan or package that suits your requirements, fill a detailed application form, go through a medical test, and pay the premium amount.
Top 5 Schools that offer student health insurance in Canada
If you are interested in studying in Canada, there are some post-secondary schools that offer a variety of healthcare plans. Below are some schools in Canada that offer special health coverages to their students.
#1. McGill International Student Health Insurance
Mcgill university located in Montreal, Quebec, Canada, is a public university that is well known for its outstanding contribution in the area of scientific research.
McGill is one of the schools on the list of DLIs with an approved COVID-19 readiness plan. The university requires all foreign students and their accompanying dependents to avail themselves in the compulsory McGill International Health Insurance (IHI) coverage which is organized and administered by International Student Services.
In Mcgill, All foreign Students are automatically charged the annual IHI fee ($1128) upon registration at the university in the fall and winter semester.
#2. UBC student health insurance
The University of British strongly recommends that all international students have basic and extended health insurance for the duration of their programs. The BC Medical Services Plan (MSP) is the provincial government program that provides basic health care.
Everyone living in British Columbia province for more than six months is required to enroll in this program, except students with existing health coverage from another province or territory in Canada.
If you come to the province without coverage under MSP or another provincial health plan and will be there for six months or longer, you should enroll for MSP immediately upon your arrival. As there is a three-month processing period before MSP coverage will start, you must make sure you have basic health insurance for those first three months in British Columbia province.
#3. Saskatchewan university student health insurance
The University of Saskatchewan Students' Union partnered with the health and dental insurance provider Studentcare to offer undergraduate and graduate international students health and dental insurance coverage. Some undergraduate students are automatically enrolled in the plan, while others need to apply.
If you are automatically covered, the cost of the plan is part of your tuition fees. See if you are automatically covered by checking your tuition statements or by visiting www.studentcare.ca.
#4. BCIT Student health insurance
Basic medical insurance coverage is compulsory for all international students throughout the duration of their program at BCIT. Students are required to purchase private medical coverage provided by Guard.me. The school does not accept insurance from companies outside of Canada.
#5. Seneca college international student health insurance
As an international student enrolled in a full-time program at Seneca college, you have mandatory health insurance included in your tuition fees. You will be automatically included in the health insurance plan depending on your program start date.
You are expected to pay any outstanding balance at the beginning of your semester. Your health insurance includes services such as hospital and doctor services in Ontario, eye examinations, diagnostic laboratory and x-ray services, emergency services, and dental care in the hospital. The coverage also provides for doctor's services and hospital ward accommodation.
The coverage includes prescribed drugs, paramedical services such as psychologists, physiotherapists, and more. Limited emergency out-of-country coverage and out-of-province are also included in this plan.
6 Best cheap car insurance in Ontario for 2022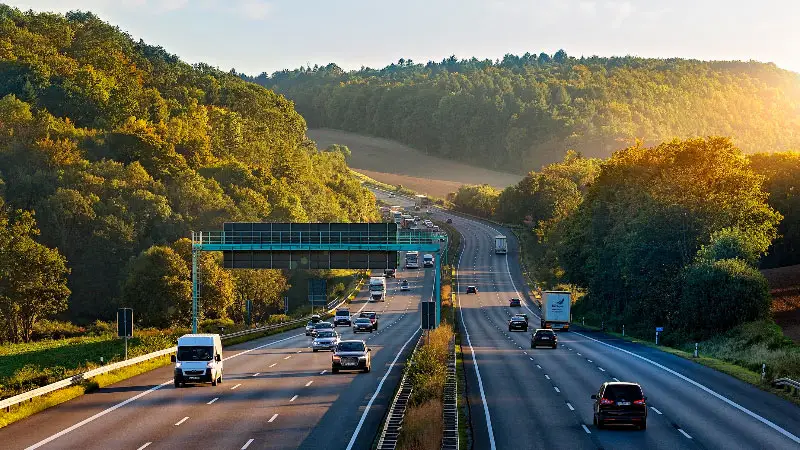 Car insurance is legally required in Ontario, which is more than enough of a reason for drivers to invest in coverage. However, this is far from the only reason drivers should purchase a policy. Finding the best car insurance in Ontario can save you money on premiums and claims. The average cost of car insurance in Ontario is $763 per year for minimum coverage and $2,098 for full car insurance.Advertising Disclosure
Compare auto insurance rates
Answer a few questions to see personalized rates from top carriers.
Are you insuring multiple vehicles?
Yes No
Are you currently insured?
Yes No
Are you a homeowner?
Yes No
Age
Ontario is part of San Bernardino County, one of the fastest-growing areas of the Southern California basin. Since 2011, vehicle registrations in the country have grown 16%, outpacing California's average increase of 11%. Unfortunately, the number of traffic collision victims have also increased. Since 2019, vehicle-related fatalities are up 32%. Bike-related injuries and fatalities are up 46%, all potentially due to distracted driving.
Compare rates and save on auto insurance today!Get quotes
Finding the cheapest car insurance in Ontario may help you afford enough coverage to protect you against all the potential dangers on the road.
Best car insurance companies in Ontario
The following four carriers are a combination of cheapest car insurance in Ontario and good customer ratings. We used Bankrate's quote data collected from over 20 Ontario-area insurance providers to find the cheapest carriers. To narrow the list down further, we chose insurance companies with good customer reviews. J.D. Power's customer satisfaction study was instrumental because it is based on reviews from policyholders regarding the insurer's claims process, communication and available coverages.
Insurance company
J.D. Power customer satisfaction score
(California)
Average annual premium for minimum coverage
Average annual premium for full coverage
AAA
830 / 1,000
$576
$1,875
Grange
Not rated
$584
$2,151
Geico
828 / 1,000
$627
$1,797
Wawanesa
853 / 1,000
$668
$1,591
AAA
AAA is well-known for providing roadside service and towing to 61 million members nationwide. You get more than just towing for the membership fee — AAA car insurance is also available. The carrier's policies deliver the cheapest car insurance Ontario rates. Customer service is not sacrificed for lower rates. When it comes to customer satisfaction, AAA earned third place in J.D. Power's auto insurance study.
Grange
Grange Insurance does not rank in J.D. Power's California study due to its smaller market share. When referencing the National Association of Insurance Commissioner's insurance complaint index, there were only eight complaints over one year. It is slightly above average, but Grange's second-lowest minimum car insurance rates in Anaheim tend to offset the complaints. Focusing on what Grange does well, you will find minimum liability and full car insurance as well as gap coverage and insurance for high-end sound equipment and custom accessories.
Geico
Geico's full coverage rates are among the lowest on average. Full coverage is typically more expensive because it adds insurance for your vehicle as well, such as comprehensive and collision insurance. If you drive an older vehicle or one with a low value, you may be fine with low-cost minimum car insurance. But if you have a higher-model vehicle or have assets you would like to financially protect, full coverage car insurance from Geico may be your best bet.
Wawanesa
Wawanesa Insurance is #1 in customer satisfaction in the J.D. Power study for California. The carrier is Canada-based and does not have any offices in California, but the website is robust enough to handle most of your car insurance needs online. Some of the optional coverages available include replacement parts using the vehicle manufacturer's originals and rental expense insurance that can increase your vehicle rental allowance if you would like to rent a larger or more expensive vehicle while your car is in the shop for a covered cause. Ontario drivers should find the coverage they are in search of with Wawanesa.
Cheapest car insurance in Ontario
To get a better idea of how much car insurance costs in Ontario, take not of the following figures:
The average annual cost of car insurance in California is $733 for minimum car insurance and $2,065 for full coverage.
The national average is $1,674 per year.
Keep the following rates in mind for the cheapest, largest carriers in Ontario based on market share. When shopping around for car insurance, they can provide you with an idea of whether you are paying more for coverage than average. Unless you have a history of accidents and tickets or you are a teen driver, your rates should be relatively close to Bankrate's findings.
| Insurance company | Average annual premium for minimum coverage | Average annual premium for full coverage |
| --- | --- | --- |
| AAA | $576 | $1,875 |
| Geico | $627 | $1,797 |
| Mercury | $635 | $1,634 |
| Travelers | $693 | $1,882 |
| Progressive | $696 | $1,888 |
AAA has a couple of nearby chapter offices in Upland and Chino if you would like to visit a local agent. Geico and Mercury typically provide the lowest insurance rates. Travelers and Progressive both have a variety of optional coverages such as rideshare insurance, gap coverage and new car replacement.
Ontario insurance requirements
The State of California requires all vehicle owners, including those residing in Ontario, to have a minimum amount of liability coverage. However, the following requirements should be a starting point. If you total a newer vehicle, $5,000 in property damage coverage does not cover the value of the vehicle, leaving you liable for any damages of $5,000. In addition, your lender or leasing company may require you to carry full car insurance, which could include comprehensive, collision and uninsured/underinsured motorist insurance. California's insurance requirements are:
$15,000 in death and/or bodily injury per person
$30,000 in death and/or bodily injury per accident
$5,000 for property damage per accident
Car insurance discounts in Ontario
Even if you found a car insurance company in Ontario offering lower rates than you currently pay, you might save further by checking for carrier-specific car insurance discounts. The following could reduce your car insurance bill:
Autopay: Automatic payments directly from your account simplifies your life and may earn you a small discount.
Bundling: Buying home, renters and/or car insurance from the same company could lower your premiums on all.
Young driver: Teens and young adults typically pay the highest rates. Young driver discounts could help parents or independent young adults save money.
Switching: If you find lower rates with a different insurance company and decide to change carriers, you may also receive an additional discount for switching.
Bundling and young driver discounts are two of the most effective discounts when you want to significantly reduce your rates.
Frequently asked questions
What is the best car insurance company?
The best car insurance companies in Ontario are different for everyone. Consider the factors that are most important to you and get several quotes to find the best option for you.
How much does car insurance in Ontario cost?
The average cost of car insurance in Ontario is $763 annually for minimum car insurance and $2,098 for full coverage. Rates are slightly higher than Bankrate's findings of California premiums, averaging $733 for minimum car insurance and $2,065 for full coverage.
How much car insurance do I need in Ontario?
All vehicle owners in Ontario must have liability coverage of at least $15,000 in death and/or bodily injury per person, $30,000 in death and/or bodily injury per accident and $5,000 for property damage per accident.
Methodology
Bankrate utilizes Quadrant Information Services to analyze 2021 rates for all ZIP codes and carriers in all 50 states and Washington, D.C. Quoted rates are based on a 40-year-old male and female driver with a clean driving record, good credit and the following full coverage limits:
$100,000 bodily injury liability per person
$300,000 bodily injury liability per accident
$50,000 property damage liability per accident
$100,000 uninsured motorist bodily injury per person
$300,000 uninsured motorist bodily injury per accident
$500 collision deductible
$500 comprehensive deductible
To determine minimum coverage limits, Bankrate used minimum coverages that meet each state's requirements. Our sample drivers own a 2019 Toyota Camry, commute five days a week and drive 12,000 miles annually.
These are sample rates and should be used for comparative purposes only. Your quotes may be different.