UNIPORT Post UTME Admission Form 2022/2023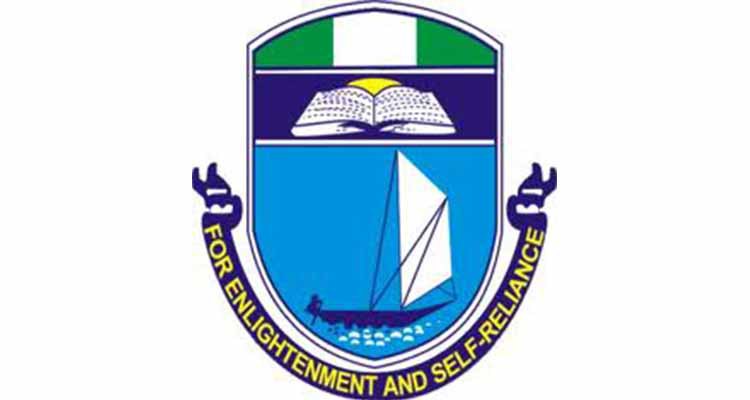 The University of Port Harcourt hereby invites candidates who chose the University as their first choice in the 2022 Unified Tertiary Matriculation Examination (UTME) and obtained a minimum score of 150, to apply for the Post-UTME Screening Exercise for admission into the University.
Materials for Post UTME Exam
Candidates are required to come with the following:
A clear copy of the Photo Card printed online and pen.
Registration Notice
Inconsistency in name or picture on Registration Slip is not acceptable to the University and may lead to disqualification of affected candidates. Candidates' names on their O'Level Certificates, UTME Results and other registration documents must be the same.
Candidates MUST be sixteen (16) years of age or above by October 2022, to be eligible for the exercise.
Mobile Phones, iPad, iPods, Walkman and similar gadgets or any extraneous materials will not be allowed into the Screening Venue and its environs.
Candidates must apply within the Registration Period as the online link for the Application Form will be disabled at the close of Registration.
Registration is online; therefore, candidates are not expected to be present physically on the University Campus but are advised to register from any location.
Candidates who chose the University as their second choice and wish to be considered for admission can apply for the Screening Exercise ONLY when they have made a change to the University of Port Harcourt as their First Choice.
Candidates must ensure that their O'Level results are uploaded to the JAMB website as soon as possible, as those who do not, will not be considered for admission.
Candidates must ensure that they register with their own valid telephone (GSM) numbers and email addresses.
Candidates must report to the designated Screening Venues at the time scheduled on the Photo Card or risk disqualification.
Parents and guardians, as well as uninvited security agents, will not be allowed into the campus on the days of the screening exercise.
For Technical Support Services during the registration, send an email to:

[email protected]

For further enquiries, please call any of the following numbers: 08091153162, 08185945712, 08175125591
Signed:
DR. (MRS.) GLORIA O. CHINDAH

Auchi Poly Post UTME Admission Form 2022/2023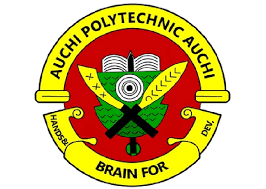 This is to inform all candidates, who have chosen Auchi Polytechnic, Auchi, as First Choice and Second Choice Polytechnic for the 2022/2023 admission that the Admission Screening Exercise will be conducted online from Monday, 7th to Friday, 11th November 2022.
| Auchi Poly Post UTME | Information |
| --- | --- |
| Polytechnic | Auchi Polytechnic |
| Application Type | Post UTME |
| Cutt-off Mark | 120 |
| Application Fee | ₦2,000 |
| Registration Deadline | 9th October 2022 |
| Application Website | Auchi Poly Post UTME Portal |
Eligibility
Candidates who chose Auchi Polytechnic as their Choice of Institution and scored 120 and above in the 2022 UTME are eligible to participate in the Admission Screening Exercise.
Procedure for Online Application
The procedure for the 2022/2023 Admission screening application is as follows:
Visit the Auchi Polytechnic website at www.auchipoly.edu.ng, navigate to ADMISSIONS on the menu, and click on APPLY NOW.
On the application page, click on "Admission 2022/2023 (ND) Online screening" to initiate the application process.
Sign in as an applicant with your JAMB Registration number as username to complete the Application Request Form
Click on 'Print Remita Invoice' when prompted and log out.
Proceed to the bank to pay the application fee of two thousand naira (₦2, 000.00) only.
After payment, return to the School portal and Sign in again with your JAMB Registration number as username,
Click on submit when you are sure all information provided is correct.
Print the Application Form and Acknowledgment Slip for your reference.
Academic Programs
Agricultural Technology
Biological Science Technology (HND option)
Ceramics Technology
Food Technology
Hospitality Management
Physical Science Laboratory Technology (HND option)
Science Laboratory Technology
Architectural Technology
Building Technology
Estate Management
Quantity Surveying
Surveying Geo-informatics
Urban and Regional Planning
Computer Science
Mass Communication (HND Options: Broadcast & Print)
Office Information & Communication Technology (OTM)
Statistics
Notice
Candidates are advised to ensure that they personally, and not by proxy, fill in correct information. The Polytechnic will not be liable for any erroneous information contained in the completed form.
Each applicant is advised to provide a correct and functional e-mail address and telephone number(s) when completing the application form.
Any false information you provide in the process of this online screening will invalidate your application.
The passport photograph uploaded from JAMB will remain valid throughout your studies in Auchi Polytechnic, if admitted.
Signed
Eshiotse, F. I. (Mrs)
Ag. Registrar
FULAFIA Post UTME Admission Registration Form 2022/2023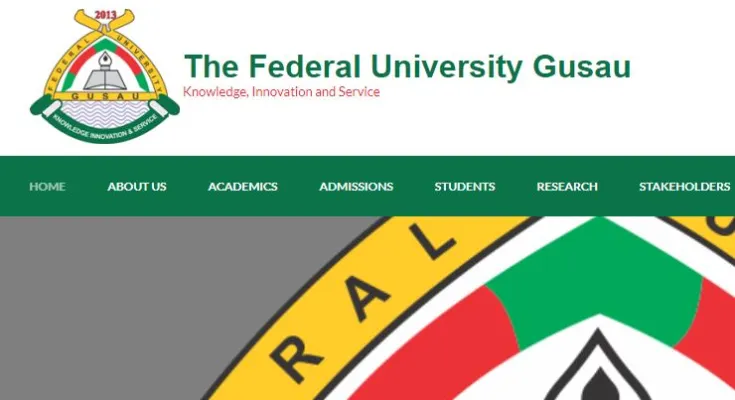 All candidates who applied for admission into degree programs of the Federal University of Lafia, Nasarawa State, for the 2022/2023 Academic Session are hereby notified of registration for Post- UTME online registration.
| FULAFIA Post UTME | Information |
| --- | --- |
| University | Federal University of Lafia |
| Application Type | Post UTME |
| Cutt-off Mark | 140 |
| Application Fee | ₦2,000 |
| Application Date | September 16, 2022 |
| Application Deadline | October 16, 2022 |
| Application Website | FULAFIA Post UTME Portal |
Requirements
Five (5) 'O' Level credits in relevant subjects (including Mathematics and English Language) in not more than two (2) sittings.
A JAMB UTME score is 170 and above (200 and above for Human Anatomy and Physiology, 210 for Nursing and Radiography, 220 for Medical Laboratory Science, and 230 for MBBS).
They must have chosen the Federal University of Lafia as their first choice.
Post UTME Registration
Registration for the screening exercise will commence on September 16, 2022, and close on October 16, 2022.
Applicants must pay the sum of Two Thousand naira (₦2,000) only for the screening exercise.
Procedures for Post UTME Registration
Visit https://fmis.fulafia.edu.ng/putme/login.php, enter your UTME Registration Number, and click on Log In.
Verify that the information displayed to you by the system on the payment page is correct, add your phone number and email address and click on the "Pay Now" Button to pay for the RRR generated.
You can choose to either pay online by clicking or pay at any Commercial Bank via clicking. If you choose to pay online, you will be redirected to Remita, where you will have five options to pay.

MasterCard: Enter your card number, Expiry date, and CVV, and click on pay
Bank Branch: Print the invoice and proceed to any commercial bank.
USSD: Dial 737000*Your RRR# on your phone number registered with GTB or Dial *770000Your RRR# on your phone number registered with FIDELITY Bank
Internet Banking: Select your bank from the dropdown and follow the prompt.
e-Wallet: You can use Paga Account

Payment must be initiated from the FMIS Platform. The portal would not recognize any RRR not generated on the portal, and it would be difficult for any student to have successful registration in this case.

Please note that if you choose an option to pay via MasterCard, you will be immediately redirected to a page where you can continue with your registration after successful payment.
However, if you choose to pay via other options, you must log in to your portal account and click on "Verify Payment Made."
Your payment would be instantly verified, and you would be redirected to a page where you can continue with your registration.

Enter your scratch card information to fetch your O/level results, fill out the application form correctly and click the " Submit" button.
NB: the Federal University of Lafia Remedial and IJMB students must also participate in the Post- UTME screening exercise to be admitted
Signed: Mal. Nuradeen Abdu, Registrar.