What are construction loans and how do they work?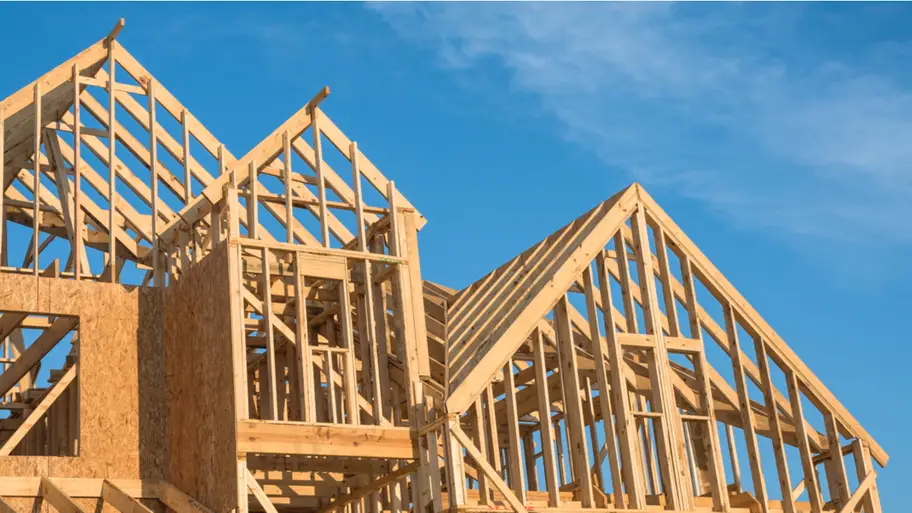 If you can't find the right home to buy, you might be thinking about how much it will cost to build a new house or renovate the one you currently call home. The process of borrowing the money to pay for this project is different from getting a mortgage to move into an existing property. Here's everything you need to know about getting a construction loan.
What is a construction loan?
A home construction loan is a short-term, higher-interest loan that provides the funds required to build a residential property.
Construction loans typically are one year in duration. During this time, the property must be built and a certificate of occupancy should be issued.
Construction loan statistics
As of the first quarter of 2022, construction loan volume totaled $92.4 billion, according to S&P Global Market Intelligence. Year-over-year, this represents an increase of 18.2 percent, the largest leap since 2016.
Currently, the top five construction loan lenders are (in order): Wells Fargo, Bank of America, Chase, U.S. Bank and M&T Bank, reports S&P.
Permits for single-family homes came in 1.1 percent higher in July 2022, at an annual rate of 1.67 million, according to the Commerce Department.
Builders' confidence in the housing market remains unenthusiastic, with a National Association of Home Builders reading declining every month of 2022 so far.
Construction loans typically require 20 percent down, at minimum.
How do construction loans work?
The borrower applies for a construction loan, submitting financials, plans and project timelines.
If approved, the borrower starts drawing funds in conjunction with each phase of the project, typically only repaying interest during construction. Throughout construction, an appraiser or inspector assesses the build to authorize more funds.
Once construction finishes, the borrower usually converts to the loan to a permanent mortgage, repaying both principal and interest.
Construction loans usually have variable rates that move up and down with the prime rate. Construction loan rates are typically higher than traditional mortgage loan rates. With a traditional mortgage, your home acts as collateral — if you default on your payments, the lender can seize your home. With a home construction loan, the lender doesn't have that option, so they tend to view these loans as bigger risks.
Because construction loans are on such a short timetable and they're dependent on the completion of the project, you need to provide the lender with a construction timeline, detailed plans and a realistic budget.
Once approved, the borrower will be put on a draft or draw schedule that follows the project's construction stages, and will typically be expected to make only interest payments during the construction stage. Unlike personal loans that make a lump-sum payment, the lender pays out the money in stages as work on the new home progresses.
These draws tend to happen when major milestones are completed — for example, when the foundation is laid or the framing of the house begins. Borrowers are typically only obligated to repay interest on any funds drawn to date until construction is completed.
While the home is being built, the lender has an appraiser or inspector check the house during the various stages of construction. If approved by the appraiser, the lender makes additional payments to the contractor, known as draws. Expect to have between four and six inspections to monitor the progress.
Depending on the type of construction loan, the borrower might be able to convert the construction loan to a traditional mortgage once the home is built. This is known as a construction-to-permanent loan. If the loan is solely for the construction phase, the borrower might be required to get a separate mortgage designed to pay off the construction loan.
What does a construction loan cover?
Some things a construction loan can be used to cover include:
The cost of the land
Contractor labor
Building materials
Permits
While items like home furnishings generally are not covered within a construction loan, permanent fixtures like appliances and landscaping can be included.
It's important to discuss these items with your lender, specifically what will be included in your loan-to-value calculation, according to Steve Kaminski, head of U.S. Residential Lending at TD Bank.
"Oftentimes, construction loans will include a contingency reserve to cover unexpected costs that could arise during construction, which also serves as a cushion in case the borrower decides to make any upgrades once the construction begins," Kaminski says. "It's not uncommon for a borrower to want to elevate their countertops or cabinets once the plans are laid out."
Types of construction loans
Construction-to-permanent loan
With a construction-to-permanent loan, you borrow money to pay for the cost of building your home, and once the house is complete and you move in, the loan is converted to a permanent mortgage.
The benefit of the construction-to-permanent approach is that you have only one set of closing costs to pay, reducing your overall fees.
"There's a one-time closing so you don't pay duplicate settlement fees," says Janet Bossi, senior vice president at OceanFirst Bank in New Jersey.
Once the construction-to-permanent shift happens, the loan becomes a traditional mortgage, typically with a loan term of 15 to 30 years. Then, you make payments that cover both interest and the principal. At that time, you can opt for a fixed-rate or adjustable-rate mortgage. Your other options include an FHA construction-to-permanent loan — with less-stringent approval standards that can be especially helpful for some borrowers — or a VA construction loan if you're an eligible veteran.
Construction-only loan
A construction-only loan provides the funds necessary to complete the building of the home, but the borrower is responsible for either paying the loan in full at maturity (typically one year or less) or obtaining a mortgage to secure permanent financing.
The funds from these construction loans are disbursed based upon the percentage of the project completed, and the borrower is only responsible for interest payments on the money drawn.
Construction-only loans can ultimately be costlier if you will need a permanent mortgage because you complete two separate loan transactions and pay two sets of fees. Closing costs tend to equal thousands of dollars, so it helps to avoid another set.
Another consideration is that your financial situation might worsen during the construction process. If you lose your job or face some other hardship, you might not be able to qualify for a mortgage later on — and might not be able to move into your new house.
Renovation loan
If you want to upgrade an existing home rather than build one, you can compare home renovation loan options. These come in a variety of forms depending on the amount of money you're spending on the project.
"If a homeowner is looking to spend less than $20,000, they could consider getting a personal loan or using a credit card to finance the renovation," Kaminski says. "For renovations starting at $25,000 or so, a home equity loan or line of credit may be appropriate, if the homeowner has built up equity in their home."
Another viable option in the current low mortgage rate environment is a cash-out refinance, whereby a homeowner would take out a new mortgage at a higher amount than their current loan and receive that overage in a lump sum.
With any of these options, the lender generally does not require disclosure of how the homeowner will use the funds. The homeowner manages the budget, the plan and the payments. With other forms of financing, the lender will evaluate the builder, review the budget and oversee the draw schedule.
Owner-builder construction loan
Owner-builder loans are construction-to-permanent or construction-only loans where the borrower also acts in the capacity of the home builder.
Most lenders won't allow the borrower to act as their own builder because of the complexity of constructing a home and experience required to comply with building codes. Lenders that do typically only allow it if the borrower is a licensed builder by trade.
End loan
An end loan simply refers to the homeowner's mortgage once the property is built, Kaminski explains. A construction loan is used during the building phase and is repaid once the construction is completed. A borrower will then have their regular mortgage to pay off, also known as the end loan.
"Not all lenders offer a construction-to-permanent loan, which involves a single loan closing. Some require a second closing to move into the permanent mortgage, or an end loan," Kaminski says.
Construction loan requirements
To get a construction loan, you'll need a good credit score, low debt-to-income ratio and a way to prove sufficient income to repay the loan.
You also need to make a down payment when you apply for the loan. The amount will depend on the lender you choose and the amount you're trying to borrow to pay for construction.
Many lenders also want to make sure you have a plan. If you have a detailed plan, especially if it was put together by the construction company you're going to work with, it can help lenders feel more confident you'll be able to repay the loan.
Adding an appraisal estimating how much the finished home will be worth is also helpful. The home will serve as collateral for the loan, so lenders want to make sure the collateral will be sufficient to secure the loan.
How to get a construction loan
Getting approval for a construction loan might seem similar to the process of obtaining a mortgage, but getting approved to break ground on a brand-new home is a bit more complicated.
Steps to get a construction loan
Find a licensed builder: Any lender is going to want to know that the builder in charge of the project has the expertise to complete the home. If you have friends who have built their own homes, ask for recommendations. You can also turn to the NAHB's directory of local home builders' associations to find contractors in your area. Just as you would compare multiple existing homes before buying one, it's wise to compare different builders to find the combination of price and expertise that fits your needs.
Get your documents together: A lender will likely ask for a contract with your builder that includes detailed pricing and plans for the project. Be sure to have references for your builder and any necessary proof of their business credentials.
Get preapproved: Getting preapproved for a construction loan can provide a helpful understanding of how much you will be able to borrow for the project. This can be an important step to avoid paying for plans from an architect or drawing up blueprints for a home that you will not be able to afford.
Factors to consider about construction loans
Before you apply for a construction loan, ask yourself these key questions.
Could your project face significant timeline issues?
Talk to your contractor and discuss the timeline of building the home and if other factors could slow down the job. Keep in mind there are still bottlenecks plaguing production, which first started with pandemic supply-chain disruptions.
Do you want to simplify the borrowing experience?
Decide if you want to go through the loan process once with a construction-to-permanent loan or twice with a construction-only loan. Consider how much the closing costs and other fees of obtaining more than one loan will add to the project. When getting a construction loan, you're not just accounting for building the house; you also need to purchase the land and figure out how to handle the total cost later, perhaps with a permanent mortgage when the home is finished. In that case, a construction-to-permanent loan can make sense in order to avoid multiple closings. If you already have a home, though, you might be able to use the proceeds to pay down the loan. In that case, a construction-only loan might be a better choice.
Do you have homeowners insurance in place?
Even though you don't live in the home yet, your lender will likely require a prepaid homeowners insurance policy that includes builder's risk coverage. This way, if something happens during the construction process — the halfway-built property catches on fire, or someone vandalizes it, for example — you are protected.
How to find a construction loan lender
Check with several experienced construction loan lenders to obtain details about their specific programs and procedures, and compare construction loan rates, terms and down payment requirements to ensure you're getting the best possible deal for your situation.
"Because construction loans are more complex transactions than a standard mortgage, it is best to find a lender who specializes in construction lending and isn't new to the process," Bossi says.
If you have trouble finding a lender willing to work with you, check out smaller regional banks or credit unions. They might be more flexible in their underwriting if you can show that you're a good risk, or, at the very least, have a connection they can refer you to.

What's the average personal loan interest rate?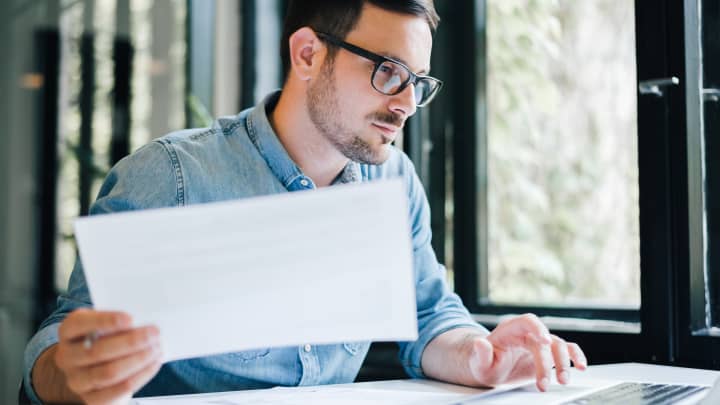 Personal loans have become more popular in the last decade due to consumers looking to consolidate debt and find lower interest rates than credit cards. The average personal loan interest rate is 10.73 percent as of September 14, 2022. However, the rate you receive could be higher or lower, depending on your unique financial circumstances.
Personal loan rates vary based on creditworthiness, the lender and the borrower's financial stability.
Average personal loan interest rates by credit score
Consumers with good or excellent credit may find average loan interest rates as low as 10.71 percent, whereas those with "average" or "poor" credit will pay a considerably higher average rate. Based on Bankrate research, the following chart outlines the average interest consumers pay by credit score.
| | |
| --- | --- |
| Credit score | Average loan interest rate |
| 720–850 | 10.73%–12.50% |
| 690–719 | 13.50%–15.50% |
| 630–689 | 17.80%–19.90% |
| 300–629 | 28.50%–32.00% |
However, some borrowers will get much lower interest rates because these are averages.
Average loan rates by lender type
While local banks and credit unions with brick-and-mortar stores promise competitive personal loan products, online lenders often offer loans with lower starting interest rates for consumers with excellent credit. Consumers who want to find an affordable loan product to suit their needs should compare their bank or credit union's offerings with any online lenders they may be familiar with.
Rates are accurate as of September 14, 2022. Check with the lender for any updated details.
Average personal loan rates by online lender
| | |
| --- | --- |
| Online lender | Loan interest rates |
| Avant | 9.95%–35.95% |
| Best Egg | 5.99%–35.99% |
| Earnest | Starting at 3.49% |
| FreedomPlus | 7.99%–29.99% |
| LendingClub | 8.30%–36.00% |
| LendingPoint | 7.99%–35.99% |
| LightStream | 3.99%–19.99% (with autopay) |
| Marcus by Goldman Sachs | 6.99%–24.99% (with autopay) |
| OneMain Financial | 18.00%–35.99% |
| Happy Money | Starting at 5.99% |
| Prosper | 7.95%–35.99% |
| SoFi | 7.99%–23.43% (with autopay) |
| Upgrade | 6.95%–35.97% (with autopay) |
| Upstart | 5.60%–35.99% |
Average personal loan rates by banks
| | |
| --- | --- |
| Bank | Loan interest rates |
| Citibank | 9.99%–23.99% (with autopay) |
| Citizens Bank | varies by location |
| Discover | 5.99%–24.99% |
| Santander Bank | 6.99%–24.99% with ePay |
| U.S. Bank | 7.49%–19.99% (with autopay) |
| Wells Fargo | 5.74%–20.99% (with autopay) |
Average personal loan rates by credit union
| | |
| --- | --- |
| Credit union | Loan interest rates |
| PenFed Credit Union | 7.74%–17.99% |
| Members 1st Federal Credit Union | 10.39%–10.99% |
| Navy Federal Credit Union | 7.49%–18.00% |
| USAA | up to 18.51% |
Other factors that affect your personal loan rate
While your credit score plays a significant role in the average personal loan interest rate you can qualify for, lenders consider other details to gauge your creditworthiness. These include:
Your income is used to determine how much you can borrow.
Your debt-to-income ratio helps lenders determine how much debt you already have compared to your income.
Your employment status helps lenders feel confident about your ability to repay your loan.
Your loan term can impact your rate: short-term personal loans tend to have higher interest rates than long-term personal loans.
Some lenders set minimum standards for their loans, such as a minimum income amount or a minimum credit score. You may also be unable to get approved for a personal loan if you have a recent bankruptcy on your credit report or an open collections case. Before you apply for a personal loan, it can help to look over your lender's FAQ pages to see if you will be able to qualify.
The documentation you can expect to provide when you apply for a personal loan includes photo identification, employer and income verification, like pay stubs and bank statements, and proof of address.
What is considered a good interest rate on a personal loan?
A good interest rate on a personal loan can be different for everyone. Generally speaking, a good rate is below the average personal loan rate, which currently sits at 10.7 percent.
How to get a good personal loan rate
If your goal is qualifying for a good personal loan rate, or at least the best loan rate you can hope to qualify for based on your credit score, income and other factors, there are plenty of steps you can take right now. Here is a rundown of everything you should do to secure a loan you can afford:
Work on improving your credit score
When you apply for a personal loan, a lender reviews your credit score to determine how risky of a borrower you might be. In general, the higher your credit score is, the better your chances of receiving the lowest rate possible.
The most important step to improving your credit score is to pay all of your bills early or on time — payment history accounts for 35 percent of your FICO score. You can also pay down debt to lower your credit utilization ratio, which accounts for 30 percent of your FICO score.
In addition, removing inaccurate information from your Experian, Equifax or TransUnion credit reports could improve your score. To monitor all three reports for errors, visit AnnualCreditReport.com. If you catch any mistakes, dispute them with the respective credit bureaus.
Shop around and compare lenders
Getting a good personal loan rate also involves shopping around. Different lenders offer different rates to applicants based on their unique underwriting guidelines. This means that applying for a personal loan with a lender that offers the lowest rate won't ensure you get the lowest rate available.
To increase your odds of finding the lowest rate, prequalify with as many lenders as possible. Prequalifying allows you to get an estimate of the interest rate you could receive when you submit a formal application, and it often has no impact on your credit score.
Check for fees
Remember that your loan's interest rate isn't the only personal loan expense to be aware of. You should also check for other fees like origination fees, which can reflect on as much as six percent of your loan amount. To do this, look at a lender's annual percentage rate — a measurement that includes interest plus fees. Some lenders will give you an estimated APR when you prequalify.
The bottom line
Average personal loan interest rates can vary depending on your credit score and other factors, but you do have some control. Make sure to keep your credit score in the best shape possible and work on paying off debt to lower your debt-to-income ratio. By taking care of your financial health and shopping around to compare typical loan interest rates, you'll have a personal loan that suits your budget and goals within reach.