Top 10 best travel insurance companies in Canada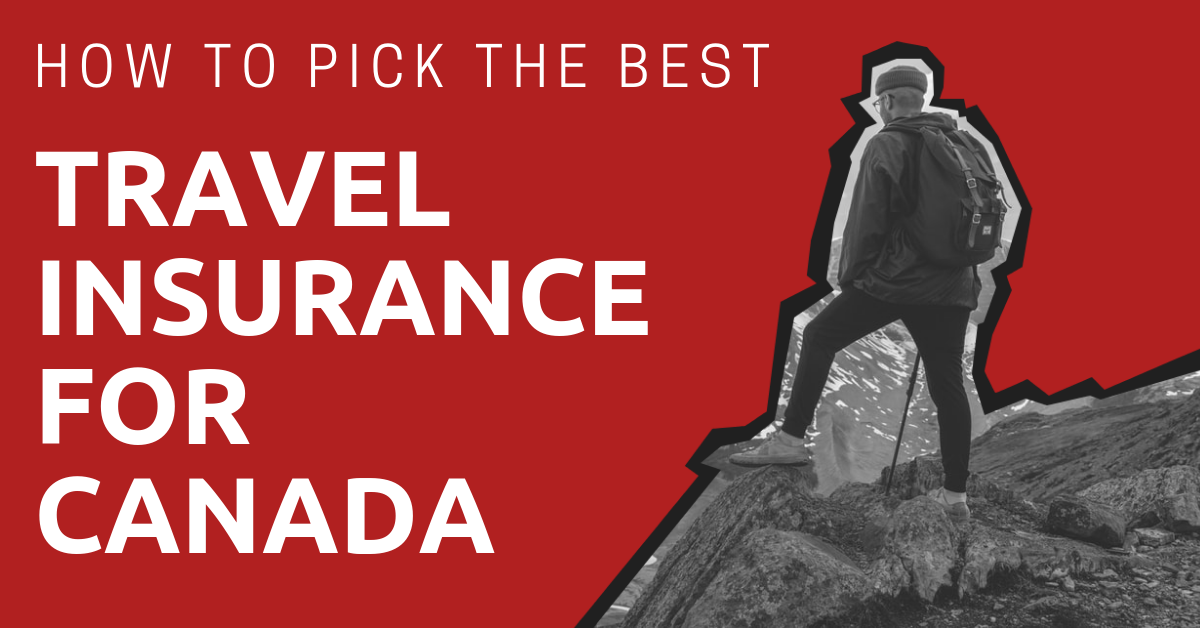 Travel insurance is popular than ever following the Covid-19 crisis. Canadian travellers saw how expensive and disruptive the pandemic was to their travel plans and their wallets.
Did you know that the Canadian travel insurance industry paid out $950 million in claims in 2020 fueled by trip cancellations after Covid-19 shut international borders? (according to the Canadian Life & Health Insurance Association)? These nearly billion dollars reimbursed insured Canadian travellers for their lost flights, cancelled hotel rooms and missed reservations. Those without travel insurance lost thousands of dollars.
This travel insurance guide covers why you may want the insurance, what it covers, what it may cost you, and how it can help protect your travel plans post Covid-19.
What is travel insurance?
Travel insurance is an insurance policy that protects your investment in a trip. It reimburses for financial losses of a cancelled or interrupted trip, as well as emergency medical care during travel, emergency evacuation, damage to a rental car, lost luggage and more. The medical care component is critical in a country like Canada. Out-of-province care costs more and offers less than in patients' home province.
Travel insurance takes different forms. It can be purchased as an individual policy or as an add-on to a travel purchase like a flight. It may even be included as a credit card benefit when you use yours to make a travel purchase.
What does travel insurance cover?
What is covered by your travel insurance depends on the insurer and the level of coverage you chose. It commonly covers emergency medical care, trip cancellation, trip interruption and lost or damaged baggage.
Travel insurance is customized based on the needs of your specific trip. A basic plan covering just flight cancellation may be fine if you already have supplemental individual medical coverage and are travelling within Canada. On the other hand, if you are planning a ski trip to the French Alps, a comprehensive plan with emergency medical care and evacuation back home could help set your mind at ease if you experience a bad fall on the slopes.
Manulife's CoverMe is one of the most popular travel insurance providers in Canada, here is what their Single Trip All-inclusive plan offers:
| Type of coverage | Amount |
| --- | --- |
| Emergency medical care | $10 million |
| Trip cancellation or interruption | $3,500 |
| Baggage lose or damage | $1,000 |
| Baggage delay | $500 |
| Flight and travel accidents | $100,000 |
Example of single trip all-inclusive travel coverage
Other comprehensive travel insurance plans off similar coverages. Evaluate how much risk you are comfortable with, the availability of healthcare in your destination and whether you can afford a cancelled trip when deciding on your coverage.
What are the different types of travel insurance?
There are multiple types of travel insurance. The most common are:
Baggage insurance – Did you make it to that Caribbean island or European capital, but your luggage did not? It does not have to ruin your trip. This insurance will give you some spending money to get essentials due to a delay or replace it if it gets lost.
Emergency medical insurance – You cannot put a price on your health. This essential type of travel insurance protects you if you get injured or sick while away.
Trip cancellation – Have an emergency back home before your trip? If you are unable to travel, this coverage will reimbursed what you spent on nonrefundable travel.
Trip interruption – Miss a connection flight? Maybe you need to return home early? That is ok, you are covered. This is similar to trip cancellation insurance, but covers you during a trip rather than before it.
All-inclusive policies – Want to be prepared for anything? These policies include all of above insurance types.
Finally, when purchasing travel insurance consider how much you will be travelling in the year. Single trip and annual coverage options exist. Annual plans may save you money if you intend to travel two or more times per year.
How much does travel insurance cost?
A basic plan for a 30-year old single traveller could be as little as $26 for a week, while a comprehensive plan could cost that same traveller $125.
How much travel insurance costs depends on the length of your trip, the destination, the desired coverage and your age. We recommend plans that include emergency medical coverage.
| Age of traveller | Trip length | Type of coverage | Destination | Price |
| --- | --- | --- | --- | --- |
| 25 years old | 1 month | Basic | Japan | $90.02 |
| 50 years old | 2 weeks | Comprehensive | United States | $296.18 |
| 50 years old | 2 weeks | Comprehensive | France | $327.45 |
| 75 years old | 2 week | Comprehensive | Mexico | $333.31 |
Travel insurance quotes
Try our comparison tool to get personalized travel insurance quotes for your upcoming trip. Compare rates, explore options and find the best policy for you.
When should I buy travel insurance?
Travel insurance can be purchased anytime between booking and departure, but we recommend booking travel insurance at the same time that you book your trip.
Booking as soon as possible ensures greater protection. Remember that once you already have a problem, it is too late to buy insurance. If something happens between booking your trip and purchasing insurance, you risk losing your investment.
How does credit card travel insurance work?
Travel insurance is a benefit on many credit cards. It is worth checking what your card includes before purchasing a separate policy. You may already have sufficient coverage.
!You are usually only covered for expenses purchased on that credit card. Buy your plane tickets on one card, but the hotel on another? The first company will not reimburse you for a hotel issue. Additionally, terms and exclusions may be more restrictive than a standalone plane. Credit card travel insurance is a wonderful benefit, but weigh whether its coverage is sufficient for you and your trip.
The best travel credit cards have offerings like this:
| Type of coverage | Amount |
| --- | --- |
| Emergency medical | Unlimited 15 days/year |
| Event ticket cancellation | $1,000 |
| Travel accident | $500,000 |
| Trip cancellation | $2,000 |
| Trip interruption | $5,000 |
| Baggage delay | $1,000 |
| hotel burglary | $1,000 |
| Rental car coverage | $100,000 |
Credit card travel insurance coverage
Does travel insurance cover COVID-19?
Many travel insurance plans now specifically cover Covid-19 cancellation and medical expenses. They may reimburse costs incurred from a mandatory quarantine, Covid-19-related medical expenses, and trip interruption and cancellation. Some specific Covid-19 plans only cover Covid-19-related expenses and do not automatically include coverage for other medical needs.
It is worth verifying details carefully before deciding on a Covid-19 travel insurance policy. Covid-19 coverage and news change frequently, so check with your service providers for the latest information.
There are a few important points to consider:
Coverage may be explicitly excluded in your policy if the destination countries or regions are under an "avoid non-essential travel" or "avoid all travel" advisory at the time of purchase.
Your Covid-19 vaccination status may affect your coverage. If you are unvaccinated by choice, your insurer may declare your claims ineligible.
Do I need private health care coverage when travelling outside Canada?
Yes, we always recommend travel medical insurance when travelling abroad.
Health care prices and standards can be very different while travelling. Some public provincial plans offer some coverage, but it may be insufficient. Your provincial plan covers may only pay what the cost would be back at home, not the actual price at your destination. Even then, you likely have to pay out-of-pocket and request reimbursement later.
In other countries, like the neighbouring United States, treatment is exceedingly expensive. The average overnight in a hospital there costs around $14,000 CAD! Imagine having to pay that out-of-pocket.
In some countries, healthcare facilities may request treatment upfront. They may refuse treatment if you are unable to pay. This alone makes emergency medical insurance extremely valuable.
Do I need travel insurance within Canada?
We recommend medical travel insurance while travelling within Canada. Specific plans are available for internal travellers. While Canadian citizens and residents are guaranteed basic emergency care by the Canada Health Act, this does not include prescription drugs and ambulance services. Your OHIP coverage from Ontario will not cover you for a private hospital, laboratory or paramedic services while visiting British Columbia.
Additionally, payment for medical services may be required upfront, leaving you responsible for seeking reimbursement from your home province upon your return.
Canadian residents travelling within Canada may qualify for a discount on their medical travel insurance. One popular insurer offers a 50% discount versus their abroad plans.
When travelling outside of your province or territory without adequate travel insurance, you assume risk. Note that you may already have sufficient coverage if you have a supplemental individual or group private health insurance plan.
Want to protect yourself while travelling in Canada? Compare the best travel insurance medical plans anonymously today.
What is the best travel insurance for visitors to Canada?
Leading Canadian travel insurance companies offer medical travel insurance to visitors. These can be perfect for non-residents in the country on vacation, business or visiting family. These plans can be a lifeline for people living in Canada who have not yet qualified for public health insurance.
The best travel insurance for visitors to Canada depends on that traveller's needs. Additionally, plans may be available to them from their home country.
What are the best travel insurance companies?
The best travel insurance company for you depends on your profile, where you are travelling and the coverage that you need.
Popular private health insurance companies in Canada include:
21st Century travel insurance
BCAA travel insurance
BMO travel insurance
CAA travel insurance
CIBC travel insurance
GMS travel insurance
Goose travel insurance
Johnson (Medoc) travel insurance
Medipac travel insurance
Scotiabank travel insurance
TD travel insurance
World Nomads travel insurance
What does travel insurance for seniors cover?
Travel insurance for seniors offers increased medical coverage over other plans and coverage for stable pre-existing conditions. It works like any other emergency medical insurance plan, but is adapted to the needs of senior travellers.
Leading plans medical travel insurance for seniors plans offer:
| Cover | Guarantee |
| --- | --- |
| Comprehensive emergency medical | up to $5 million |
| Coverage for pre-existing conditions | |
| Direct payment of eligible emergency medical bills | |
| 24/7 emergency assistance | |
| Medical evacuations | |
Senior travel insurance coverage
What does travel insurance for snowbirds cover?
Travel medical insurance for snowbirds commonly covers the following medical expenses:
Medical treatments
Prescription medications
Paramedics and ambulance rides
Repatriation to Canada
Emergency dental care
Snowbird insurance policies do not usually cover elective treatments. Those should wait until you have returned to Canada.
Snowbirds are people who travel to warmer climates during the cold Canadian winter. They are usually retirees. Travel insurance is particularly important for these travellers. Many of them go to warm parts of the United States, the country with world's highest medical care costs.
Snowbirds may be more at risk for a medical emergency while away due to the length of their trips and underlying health conditions.
How do I buy travel insurance online?
The easiest way to purchase travel insurance is by using an online comparison tool like ours. See rates and coverage options quickly without giving up personal data.
Alternatively, you may purchase travel insurance through a travel agent, an insurance broker, your private individual or group health insurer or a travel credit card.
Does travel insurance cover cruises?
Yes, travel insurance plans frequently cover cruises. When shopping for a plan, be sure to verify that yours offers cruise travel insurance coverage.
To give an example, RBC offers two popular examples, their Deluxe and TravelCare (for seniors) packages.
They cover:
Cruise cancellation or interruption due to mechanical failure or weather
Catch up costs for a missed departure due to a cancelled flight
Unused shore excursion tickets (due to illness or injury)
Last-minute cancellations due to a covered reason
Lost luggage, passports and medications
Eligible emergency medical expenses
24-hour worldwide emergency medical and travel assistance
Repatriation costs

Top 5 Employers In Canada that Sponsor Immigrants – Apply Now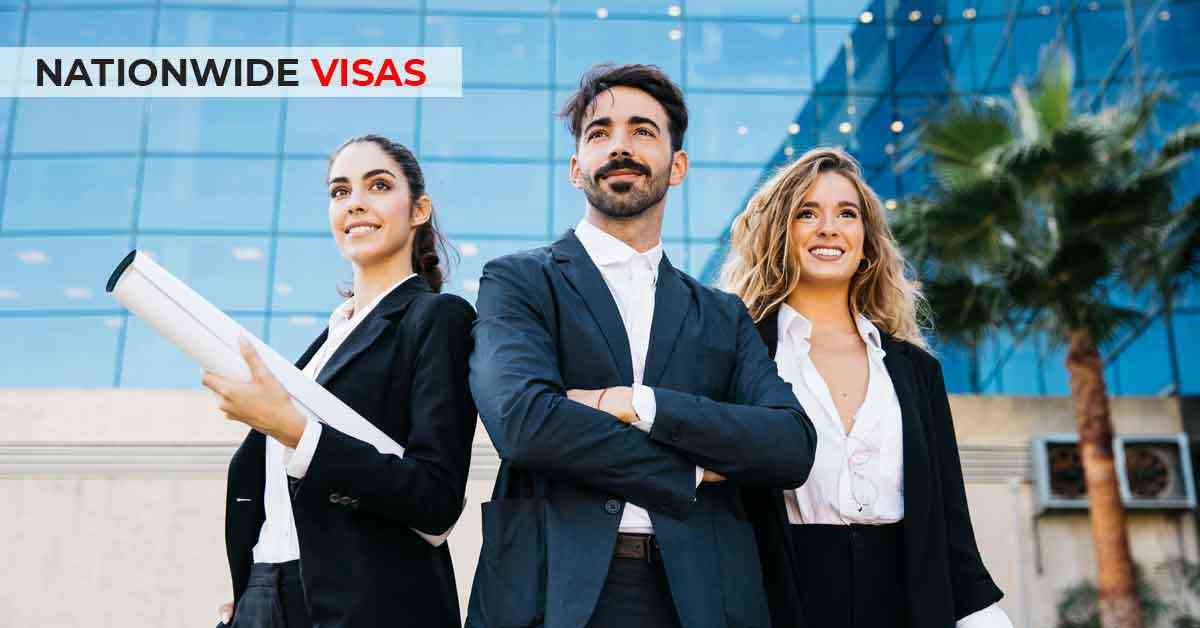 When it comes to finding good companies to work for in Canada in 2023, it's important to look at the big picture — and to think about how the workplace environment has changed for many workers in the past few years.
Canadian employers for immigrants are well-placed in the global competition for market share, and many of them are therefore also among the world's largest non-governmental employers. Even though the number of employees is not always directly correlated with revenues and market capitalization, many of the largest Canadian multinationals tend to also present the largest headcounts.
We will be sharing with you the Top 5 Canadian Employers For Immigrants With Visa Sponsorship this 2023
1. Schneider Electric Canada Inc.
Schneider electric Canada inc. is one of the top Canada Employers For Immigrants, Industrial automation and controls company Schneider Electric has been in Canada since 1836, the same year its parent company was founded in France. Looking after their employees is part of the company's longevity and success: their longest-serving employee has been with them for 54 years.
The company has various programs to help support employees' mental and physical wellness and career development. Instead of simply encouraging working from home, for example, the company created a program to ship furniture (think: ergonomic chairs and sit-stand desks) to employees to set up home offices.
2. Toyota Motor Manufacturing Canada Inc./TMMC
TMMC is a top canada employers for immigrants Based in Cambridge, On., the Toyota Motor Manufacturing Canada Inc. / TMMC has been in Canada since 1986. TMMC offers some of the best perks in Canada, including discounts on new cars for employees and their family members.
Their family-friendly benefits include generous top-ups for maternity leave, as well leave top-ups for new dads and adoptive parents. Children of employees also have access to academic scholarships.
3. SaskTel
Saskatchewan telecommunications company SaskTel was established in Canada in 1908. Part of the company's adjustment to working from home has been to waive data overage charges for business and consumer customers who had to suddenly adapt to working from home. And, because adjusting to retirement is not easy, SaskTel helps employees with retirement planning and offers phased-in work options for those nearing retirement. To help SaskTel alumni stay connected and involved in their communities, there is also a SaskTel Pioneers club available.
4. Shopify Inc.
One of the younger companies among Canada's best employers – they were established in Canada only in 2004 – Shopify has committed to ensuring that most of their employees will be able to work remotely.
In addition to their basic health benefits plan, Shopify employees get $5,000 that they can use towards their health plan, retirement fund or charitable giving, deciding how much to allocate to each. New employees also receive restricted stock units, which is extra attractive considering Shopify is one of the best Canadian stocks to buy and hold right now.
5. ABB
ABB is a leading global technology company that energizes the transformation of society and industry to achieve a more productive, sustainable future. By connecting software to its electrification, robotics, automation and motion portfolio, ABB pushes the boundaries of technology to drive performance to new levels. With a history of excellence stretching back more than 130 years, ABB's success is driven by about 105,000 talented employees in over 100 countries
Company services: Semiconductors, Electronics, Electrical Engineering, Technology Hardware & Equipment
Headquarters location: Saint Laurent, Quebec
Number of employees: 5,000
NB: To Apply For any of this best leading employers in canada for immigrants, you should visit the career page of each companies
USA Jobs with Visa Sponsorship for Immigrants – Work in USA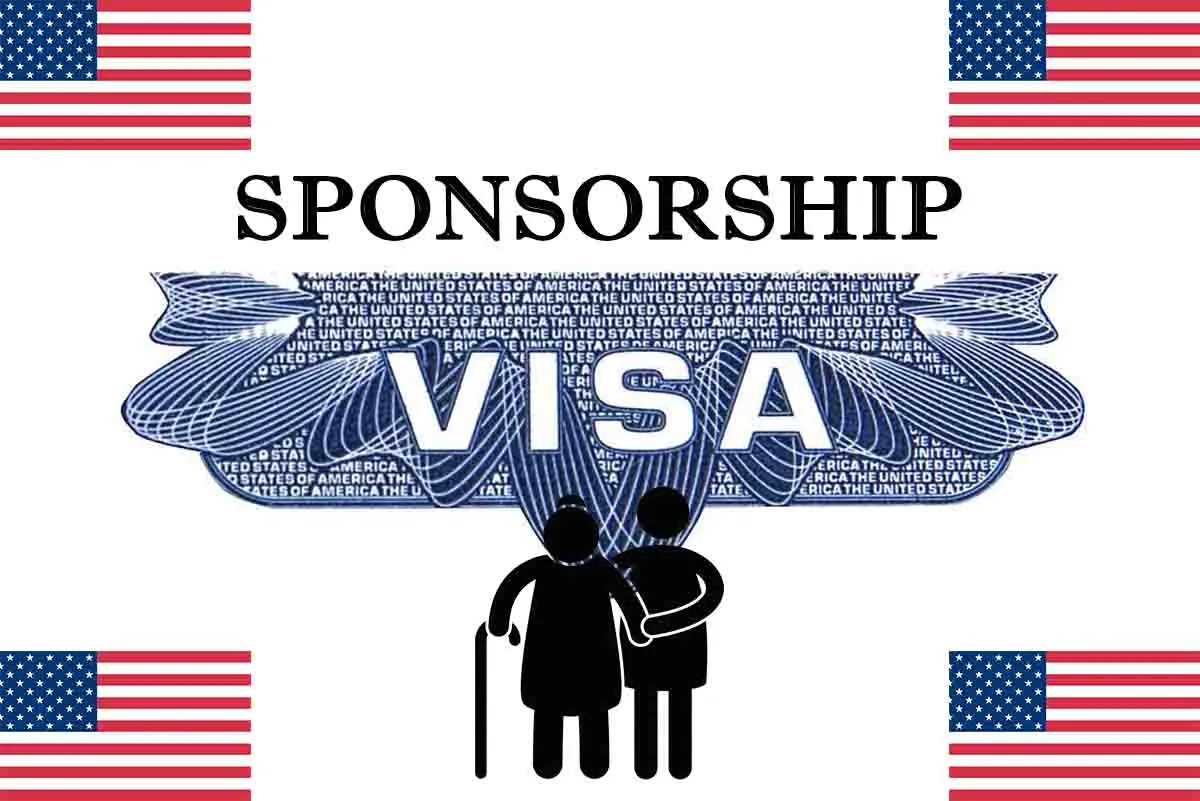 The USA economy has added million of jobs since Donald Trump took office. Unemployment is falling and a number of industries, including manufacturing and healthcare, expect significant growth over the next few years. In this article you will find jobs that have been listed in the USA and you can apply as an immigrant.
America has one of the most advanced economy in the world almost every sector of their economy has global outreach. The world-famous Silicon Valley in California is home to hundreds of multinational companies and innovative start-ups changing the way business is done and bringing change and innovation to key areas of our lives.
Every day in the US a business is born and hundreds are expanding, this translates into jobs and position's to be filled. According to the Bureau of Labor Statistics the demand for for software developers, cooks, accountants, software analyst, retail workers, customer services representatives, office clerks, market research analysts and marketing specialists is on the rise.
Job Listing in USA for Immigrants
Occupation Average Annual Salary
Medical Writing in New York $53,000 – $70,155, Computer Software Engineers in New Jersey $92,450 – $157,165, HR Assistant for Susquehanna International Group in Philadelphia $80,450 – $97,100, Onsite Positions in California $45,500 – $50,165, HR Advisor for Syneos Health Clinical in Iowa $92,450 – $157,165, Quantitative Strategy Developer for Susquehanna International Group in Philadelphia $102,450 – $157,165, Product Designer, Global Product Compliance for Etsy in San Fransisco $40,450 – $57,165, IT Service Deskd Support Analyst for STEARNS LENDING LLC in Texas $90,000 – $107,000, Software Developer for Susquehanna International Group in Philadelphia $102,450 – $157,500,
USA Work Visas
The USA is a complex country to enter due to its firm stance on immigration, but a range of programmes and visas are available for certain categories, so you'll need to ensure that you choose the right one – for instance, the J-1 exchange programme, which allows students and professionals to gain work experience and cultural exchange for up to 18 months.
It can help if you have an employer willing to sponsor you, but this is extremely rare – unless you manage to find work with a multinational company and transfer to a US branch to gain entry to the country. The L-1 visa is an option for those within companies willing to transfer you to their US operation for up to five years.
Employers looking to fill certain skilled positions can apply for H category visas. These include the H-1, for professionals and outstanding individuals, through to the H-2B temporary worker programme for seasonal workers, such as ski instructors. However, these are very limited in number and the application must be made by the employer rather than the individual.
How to Apply for The Listed USA Jobs
Finding a job with an organization in your home country, which has offices in the USA and opportunities to transfer, may be the easiest way for international workers to gain employment in the country.
If this is not a possibility, due to strict visa requirements you'll need to apply for jobs before entering the USA. That is why we have written this article to inform you of the listings' in the USA and direct you to a portal for application.
You can apply for jobs by visiting indeed.com, apply for the listed position's and submit a CV, called a résumé in the USA, and cover letter. Alternatively some vacancies may require you to fill out an application form. If successful you'll be invited to interview, which could include some form of psychometric testing. Depending on the job and employer there may be multiple rounds of interviews