UBC International Merit Scholarships for International Undergraduate Student at University of British Columbia Canada 2023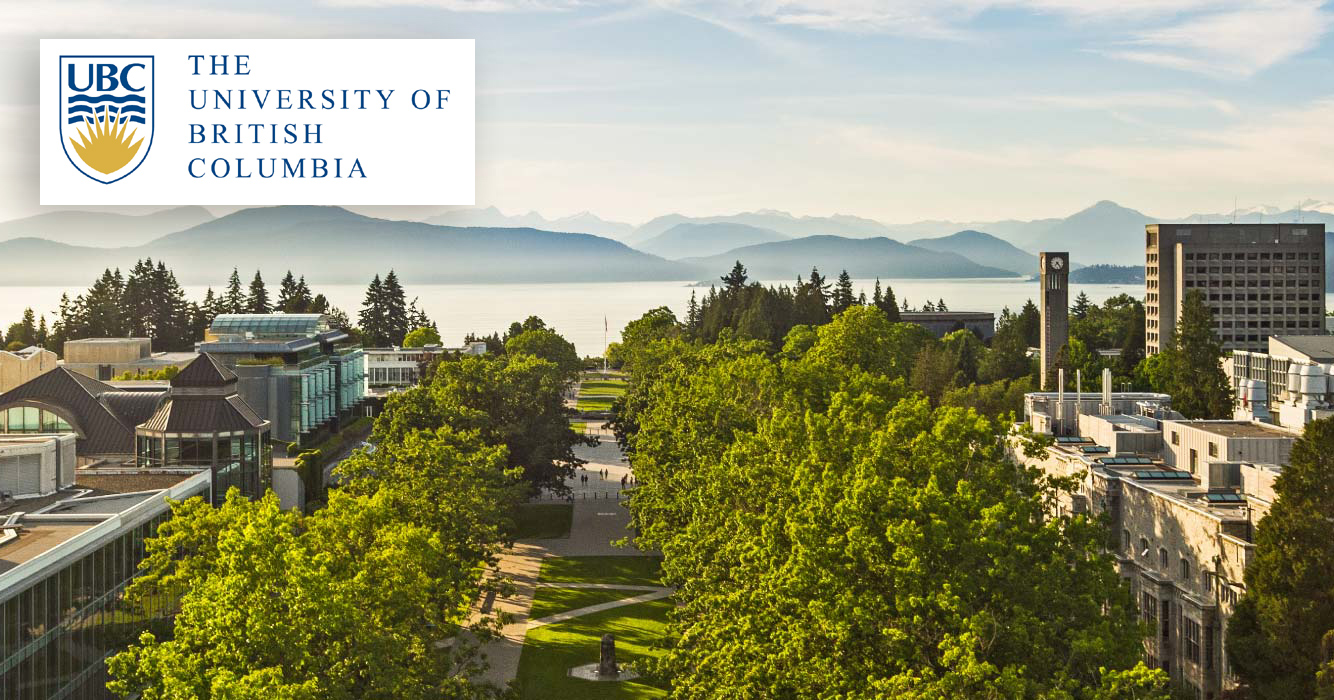 UBC International Merit Scholarships. Each year, International Major Entrance Scholarships (IMES) and Outstanding International Students Awards are offered to exceptional international students entering undergraduate programs at UBC. Students receive their scholarships when they enter their first year at UBC, and the scholarships are renewable for up to three additional years of study.
UBC International Merit Scholarships. The University of British Columbia (UBC) is a public research university with campuses near Vancouver and Kelowna, British Columbia. Established in 1908, it is British Columbia's oldest university. The university ranks among the top three universities in Canada. With an annual research budget of $759 million, UBC funds over 8,000 projects a year. The Vancouver campus is situated adjacent to the University Endowment Lands located about 10 km (6 mi) west of downtown Vancouver. UBC is home to TRIUMF, Canada's national laboratory for particle and nuclear physics, which houses the world's largest cyclotron. In addition to the Peter Wall Institute for Advanced Studies and Stuart Blusson Quantum Matter Institute, UBC and the Max Planck Society collectively established the first Max Planck Institute in North America, specializing in quantum materials. One of the largest research libraries in Canada, the UBC Library system has over 9.9 million volumes among its 21 branches. The Okanagan campus, acquired in 2005, is located in Kelowna, British Columbia. Eight Nobel laureates, 74 Rhodes scholars, 65 Olympians garnering medals, ten fellows in both American Academy the of Arts & Sciences and the Royal Society, and 273 fellows to the Royal Society of Canada have been affiliated with UBC. Three Canadian prime ministers, including Canada's first female prime minister, Kim Campbell, and current prime minister, Justin Trudeau, have been educated at UBC
In 1877, six years after British Columbia joined Canada, the Superintendent of Education, John Jessop, submitted a proposal for the formation of a provincial University. The provincial legislature passed An Act Respecting the University of British Columbia in 1890, but disagreements arose over whether to build the university on Vancouver Island or on the mainland. The British Columbia University Act of 1908 formally called a provincial University into being, although its location was not specified. The governance was modeled on the provincial University of Toronto Act of 1906 which created a bicameral system of university government consisting of a senate (faculty), responsible for academic policy, and a board of governors (citizens) exercising exclusive control over financial policy and having formal authority in all other matters. The president, appointed by the board, was to provide a link between the two bodies and to perform institutional leadership. The Act constituted a twenty-one-member senate with Francis Carter-Cotton of Vancouver as chancellor.
[19] Before the University Act, there had been several attempts at creating a degree-granting university with help from the universities of Toronto and McGill. Columbian College in New Westminster, through its affiliation with Victoria College of the University of Toronto, began to offer university-level credit at the turn of the century, but McGill came to dominate higher education in the early 1900s. Building on a successful affiliation between Vancouver and Victoria high schools with McGill University, Henry Marshall Tory helped establish the McGill University College of British Columbia. From 1906 to 1915, McGill BC (as it was called) operated as a private institution providing the first few years toward a degree at McGill University or elsewhere. The Henry Marshall Tory Medal was established in 1941 by Tory, founding president of the University of Alberta and the National Research Council of Canada, and a co-founder of Carleton University. Henry Marshall Tory In the meantime, appeals were made to the government to revive the earlier legislation for a provincial institution, leading to the University Endowment Act in 1907, and the University Act in 1908. In 1910 the Point Grey site was chosen, and the government appointed Dr. Frank Fairchild Wesbrook as president in 1913, and Leonard Klinck as dean of Agriculture in 1914.
A declining economy and the outbreak of war in August 1914 compelled the university to postpone plans for building at Point Grey, and instead, the former McGill University College site at Fairview became home to the university until 1925. On the first day of lectures, September 30, 1915, the new independent university absorbed McGill University College. The University of British Columbia awarded its first degrees in 1916, and Klinck became the second president in 1919, serving until 1944. In 1917 Evelyn Fenwick Farris became the first woman in Canada to be appointed to the board of governors of a university — a founding governor of UBC. She was also the first woman to be appointed to the UBC Senate.[22] Active in its formation, the University Women's Club of Vancouver considered UBC as its godchild
Worth of UBC International Merit Scholarships
Full Tuition for Applicant
Eligibility for UBC International Merit Scholarships
To be considered for the IMES or OIS Award, you must:
Be new to UBC, entering directly from secondary school or post-secondary (university or college)
Be an international student who will be studying at UBC on a Canadian study permit (student visa). (Changes to your citizenship status will affect your scholarship eligibility.)
Demonstrate exceptional academic achievement, intellectual promise, as well as impressive extracurricular and community involvement
Apply to UBC by 15 January
How to apply for UBC International Merit Scholarships
If you apply to UBC by 15 January, you will be automatically considered for the IMES or OIS Award.
It is important to visit the official website (link found below) to access the application form and for detailed information on how to apply for this scholarship.
Application Deadline: 15 Jan 2023
Official Website: Click Here

TUTOR-PHC International Awards 2023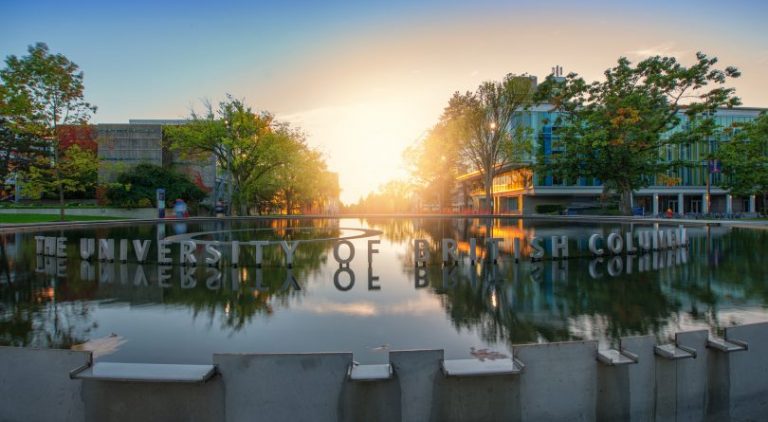 Transdisciplinary Understanding and Training on Research – Primary Health Care (TUTOR-PHC) is a one-year national interdisciplinary training program funded by the Canadian Institutes of Health Research (CIHR) and the Canadian Health Services Research Foundation (CHSRF) with representation from the disciplines of Family Medicine, Nursing, Psychology, Epidemiology, Social Work, Sociology, Education and many others.
This training program is aimed at students and their supervisors from Canadian universities who are interested in interdisciplinary primary health care research.
UBC's academic activity is organized into "faculties" and "schools". UBC has twelve faculties at its Vancouver campus and seven at its Okanagan campus. UBC Vancouver has two academic colleges: Interdisciplinary Studies and Health Disciplines, while UBC Okanagan has a College of Graduate Studies. At the Vancouver campus, the Faculty of Arts, which dates back to the 1915 Fairview Campus, is the largest faculty with twenty departments and schools. With the split of the Faculty of Arts and Science in 1964, the Faculty of Science is the second largest faculty with nine departments. The Sauder School of Business is UBC's Faculty of Commerce and Business Administration. The School of Architecture offers a program accredited by the Canadian Architectural Certification Board at the bachelor level (B.Arch.) and the master's level (M.Arch.). As of December 2012, a new school was created: UBC Vancouver School of Economics in conjunction with the Sauder School of Business.The university's first inter-faculty school, the School of Biomedical Engineering, was established in 2017 as a partnership between the Faculties of Applied Science and Medicine.
In 2014, UBC created a new "International Programs" designation separate from the traditional definition of a faculty. To accompany this designation, the university created Vantage College to allow international students who do not meet the English language requirements for general admission to enter the university's transition program.
Eligibility Criteria For The TUTOR-PHC International Awards
Applicants will be expected to demonstrate evidence of an adequate level of English proficiency. For more information, go through the English language requirements.
Applicants must be International students
Applicants must have good academic records
Applicants must hold their previous Certificates of Degree.
Eligible Countries: International
Type: Masters, Doctoral
Value of Award: Up to $48,000
Number of Awards: Not Known
Eligible Field of Studies: Master's and Doctoral degree programme in Medicine, Nursing, Psychology, Epidemiology, Social Work, Sociology, Education, and many others at the university.
Method of Application: Applicants have to take admission for the programme at the University of British Columbia. After that, have to apply online.
Application Deadline: Likely in November 2023
2023 Leslie Ann Hales English Scholarship at King's University.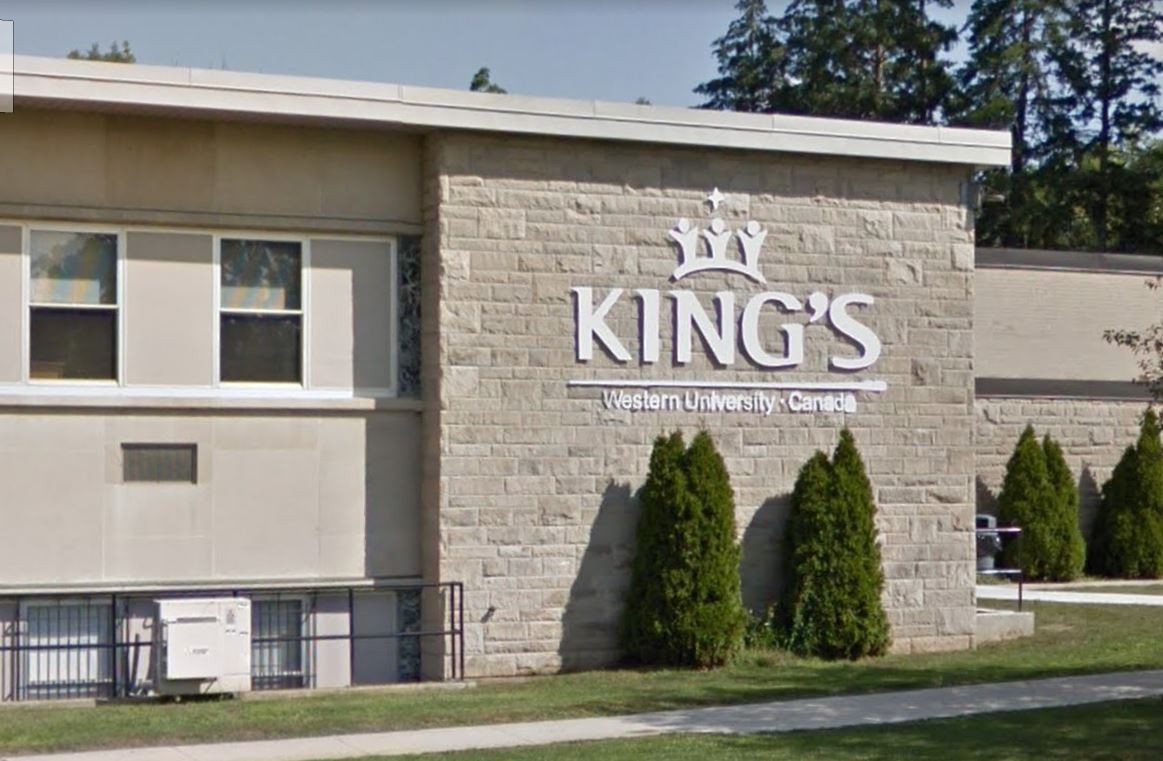 The King's University – Canada is offering an award amount of £1,000 to students who want to pursue a Bachelor of Arts degree programme in the UK.
The Leslie Ann Hales English Scholarship was created to honor Leslie-Ann Hales who served King's as a dedicated and inspiring English professor from 1980 – 2012.
Training of undergraduates in laboratory, field, or literary research, is figured prominently at King's. Many projects are collaborative with other universities, non-government organizations, community groups, or international partnerships. The King's Center for Visualization in Science is developing computer-based teaching tools for high school science teachers to simulate properties and processes in chemistry and physics. Research with implications for social policy includes Alberta's oil sands, pluriformity in Alberta's public education system and national delivery of men's health services. Sustainability in business, communities, and resource-based livelihoods in Africa is the research focus of international partnerships with non-government organizations and other universities.
Students can enroll in over 650 courses across 37 disciplines. The King's University offers three-year and four-year bachelor's degrees in the arts, humanities, social sciences, natural sciences, and commerce, as well as a two-year Bachelor of Education after-degree. Prominent programs include the Environmental Studies program and the Politics-History-Economics (PHE) combined major. Currently, the university has over 900 students enrolled in Bachelor of Arts, Bachelor of Science, Bachelor of Music, Bachelor of Commerce and Bachelor of Education programs. The King's University accepts academically qualified students of all faiths into its programs.
Eligibility Criteria For The Leslie Ann Hales English Scholarship
Applicants must apply and have high school entrance marks averaging at least 80% or a 3.30 or higher post-secondary GPA with demonstrated excellence in English courses.
Applicants must have high school certificates with an excellent academic record.
Applicants need to meet the entry requirements for each qualification you plan to study.
Applicants must provide evidence of your competence in written and spoken English.
Eligible Countries: International
Type: Bachelor of Arts degree
Value of Award: $1,000
Number of Awards: 1
Eligible Field of Studies: Bachelor of Arts degree program with a major or first concentration in English at the University.
Method of Application: In order to apply for the scholarship, Applicants must have to take admission in the Bachelor's degree program at King's University.
Application Deadline: March 31, 2023